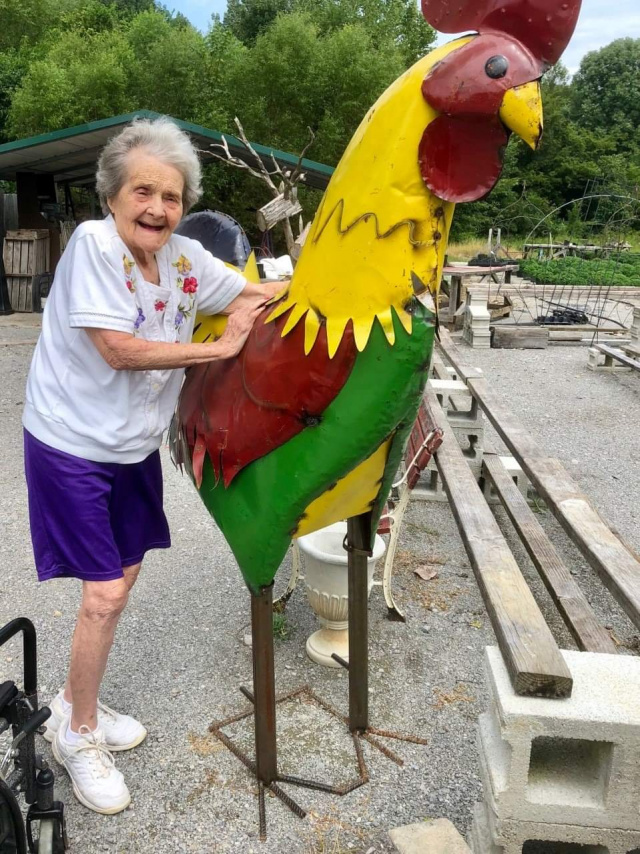 Photo credit to Lisa Garner York
PLEASANT VIEW, Tenn. A Tennessee woman wants her mothers 100th birthday to be a memorable one and so she took to Facebook with her special request.
Lisa Garner York made a public Facebook post to her friends l, asking for everyone to send birthday cards to her mother on her 100th birthday. Since posting, several news sources have picked up the feel good story and judging by Lisas public post, she's excited !
She had this to say to her friends "On Sept. 16th my mother, Inez Garner, will be 100 years old. We are trying to get 100 cards to share with her at her birthday party on Sept. 14th. When you reach this age your friends are gone and most of your family is gone so this is a difficult task. For this reason, I would like to make a special request to my facebook friends and family. Could you please take the time to send a card and could you share this on facebook or maybe with your church family. If anyone is interested in attending her party, please message me for details. Please send cards to 7115 HWY 41A, Pleasant View TN 37146".
So, let's all help her out, send a card and share this story.