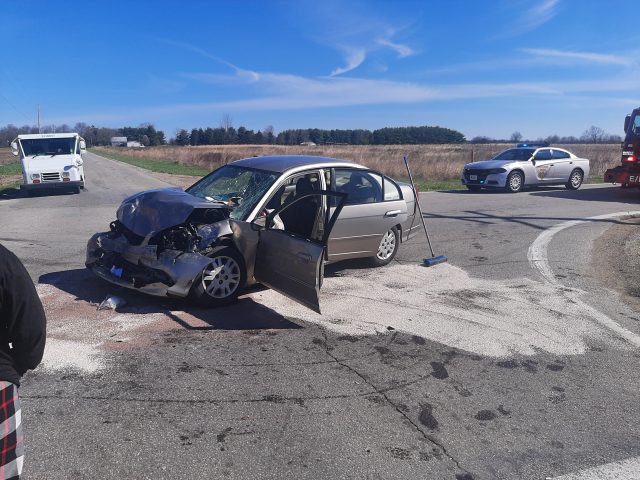 PICKAWAY COUNTY – A man was critically injured after a crash occurred yesterday
A two-vehicle crash occurred on SR762 and Mattville road in Scioto township around 10 am on Sunday.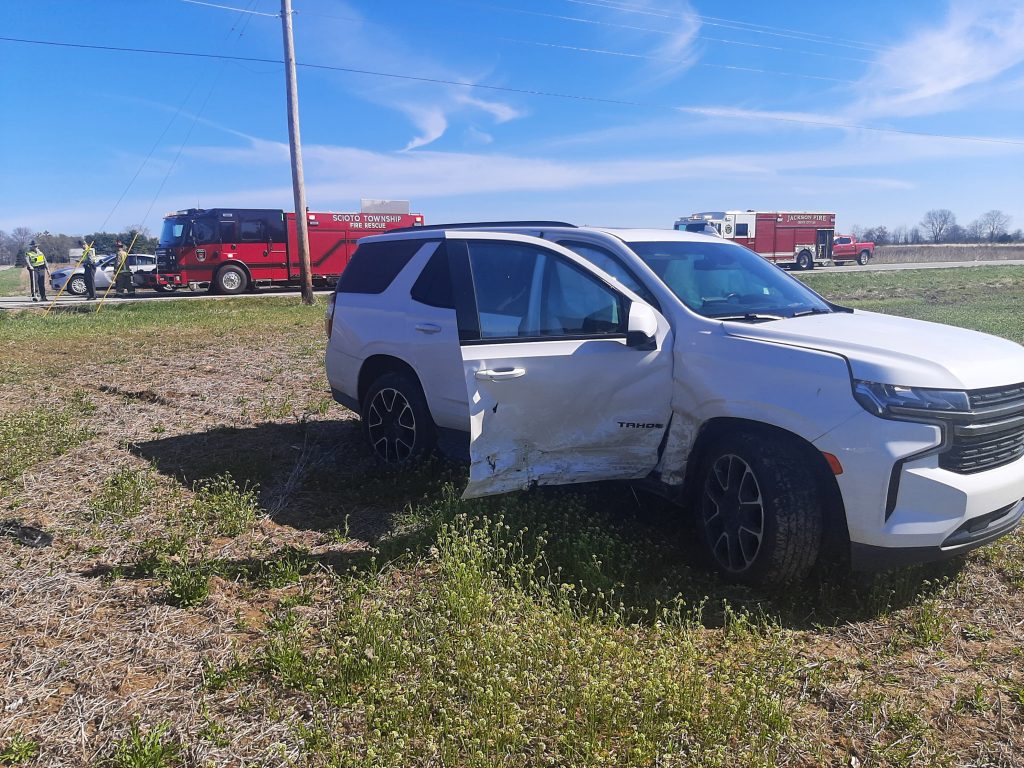 According to Ohio State Highway Patrol, a Chevy Tahoe was southbound on County Road 33 (Matville Road), and a Honda civic was eastbound on State Route 762. The Tahoe failed to yield from a stop sign and was struck by the civic. The Tahoe continued off the roadway and into a field. The Civic took heavy front end damage, the driver was reported unconscious during the 911 call.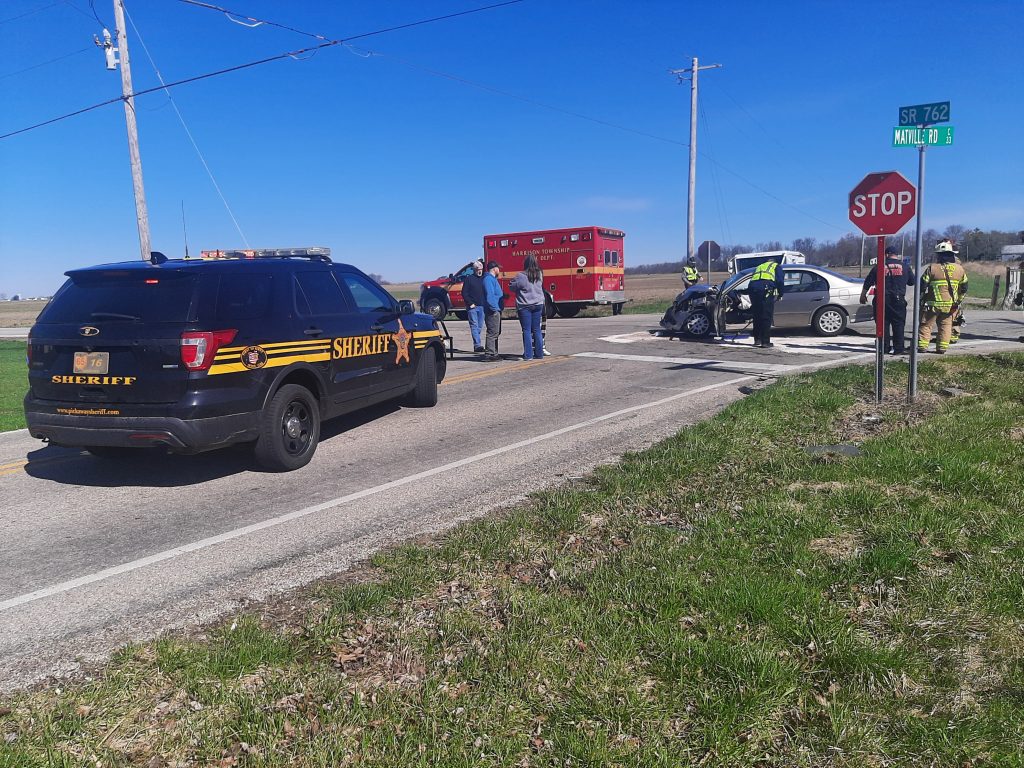 When Scioto Township arrived on the scene they requested a medical helicopter as long as it could arrive within ten minutes. That response was a no so the department transported the man in critical condition to Columbus area hospitals.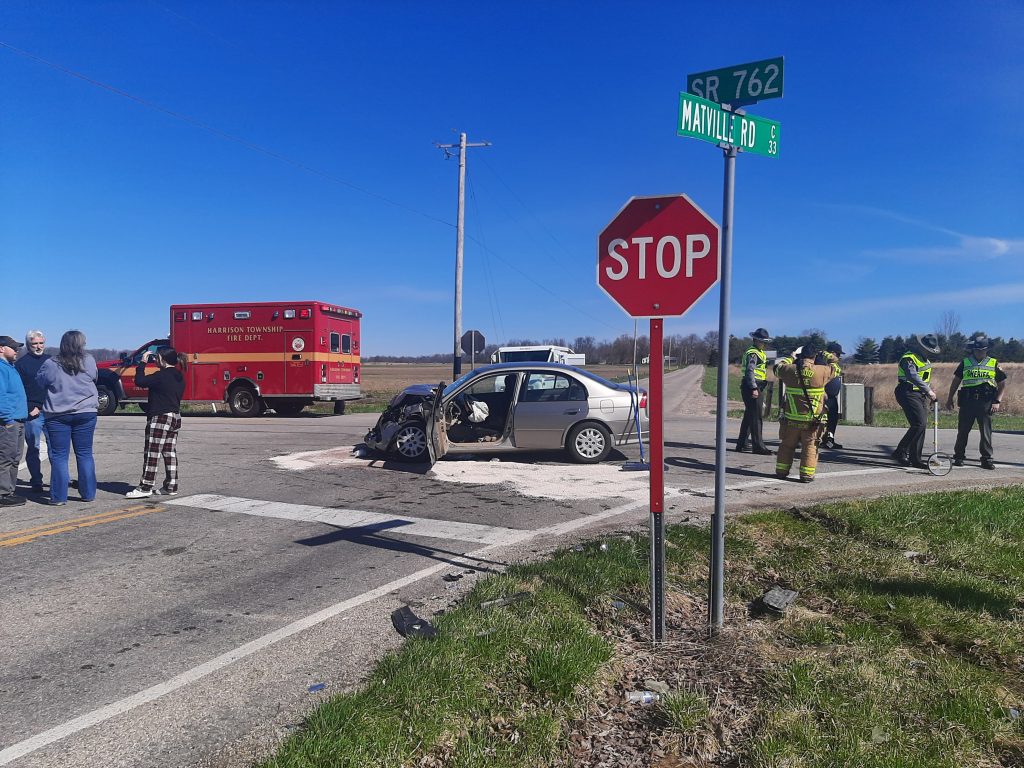 According to OSP, the man was not wearing his seat belt during the crash, there was also a small dog in the vehicle that was injured. DASH animal rescue was contacted for the dog and he was transported to Columbus Emergency animal hospital for evaluation and medical care.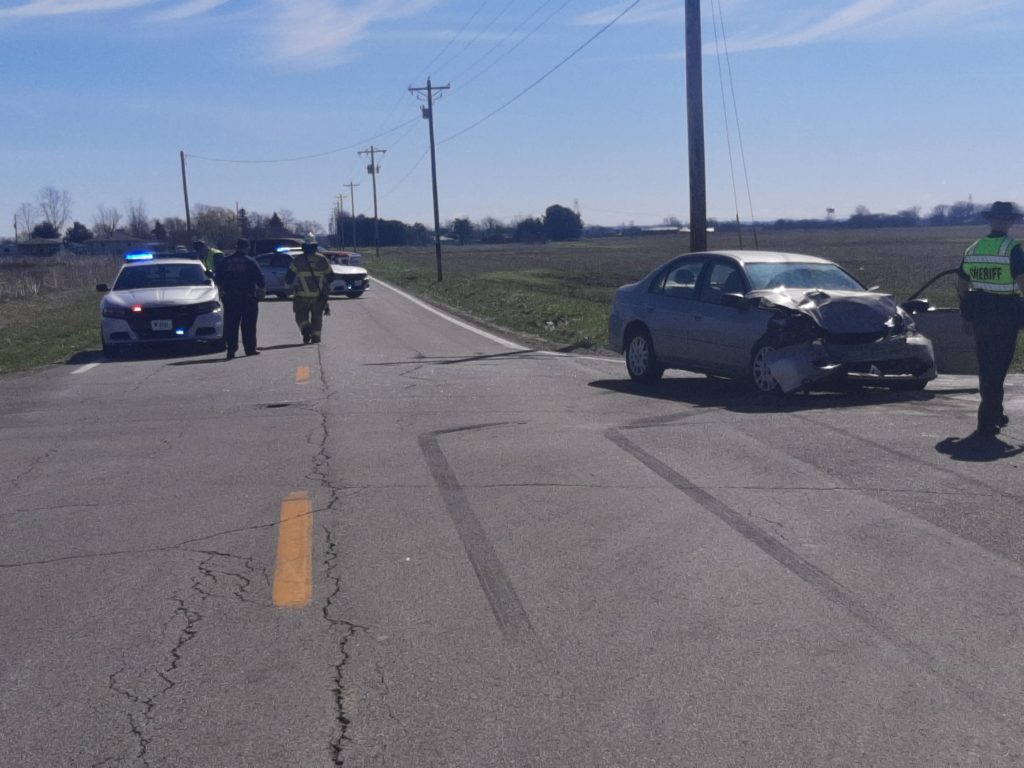 The crash is still under investigation at this time.