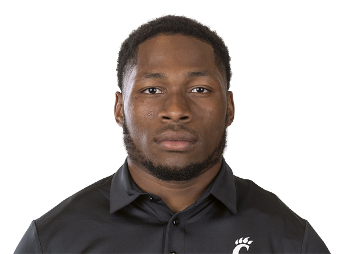 Photo credit: ESPN
Cincinnati's Head Coach Luke Fickell tweeted an update on Kyriq McDonald Saturday. The Bearcat coach stated that he wasn't sure exactly what happened to Kyriq McDonald during the game but the safety has "been cleared" by the medical staff after collapsing during the second quarter of todays game against Ohio State.
For those that did not watch the game, Cincinnati defensive back Kyriq McDonald was taken off the field on a medical cart after suffering undisclosed injury during the Ohio State game which resulted in McDonald falling to the ground and convulsing during a play.
This is not the first time this has happened to McDonald, he also collapsed during the National Championship game in 2018 when he played for Alabama.
Trainers, medical staff, coaching staff and players from both teams came to the players aid.
McDonald's mom stated her son has a history of seizures. McDonald was reportedly being taken to a Ohio State University Hospital for further observation.
He is expected to a be a major contributor for Fickell's defense this season for the Bearcats.