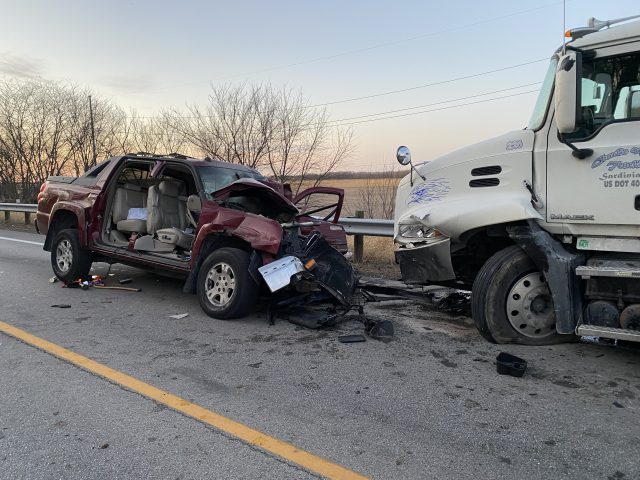 PICKAWAY – A four-vehicle crash involving two semi Trucks sends two to hospital one by medflight around 3:15 pm today at State route 22 at mill rd.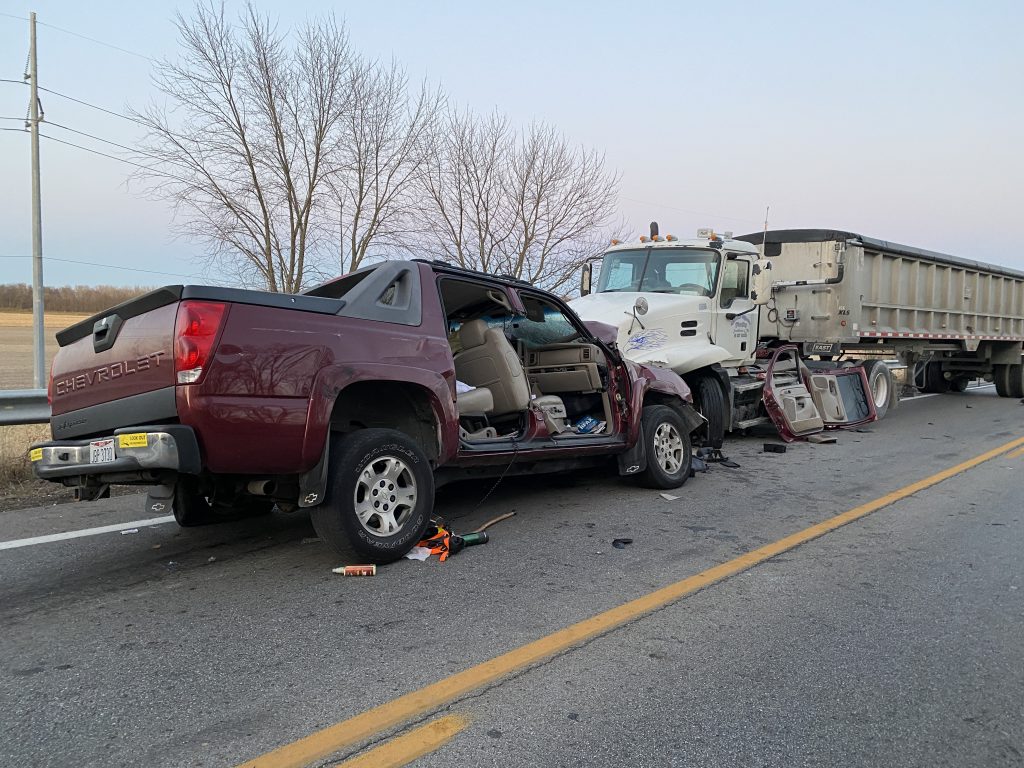 According to Pickaway County Sheriffs' office, a red Chevy Avalanche was heading eastbound on SR-22 when he attempted to pass a green unidentified semi-truck on the left on a two-way road. A grey Toyota highlander was heading westbound and attempted to avoid the Pickup that was heading towards her in her lane by stopping and turning left into the eastbound lane avoiding the truck but getting pinned between the guardrail and the green semi. The red truck while in the left lane avoiding the oncoming car was unable to avoid another Mack semi that was driving westbound on SR22 behind the Toyota when the Semi and the Truck collided head-on.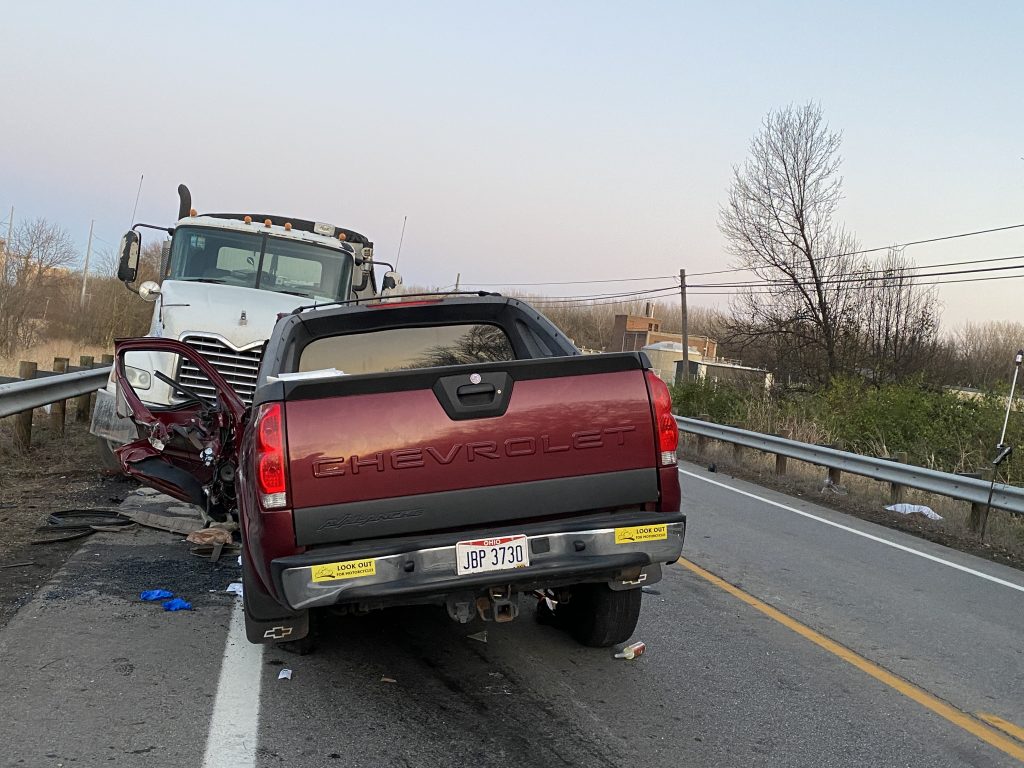 The driver of the Toyota was taken to Berger hospital by ambulance with injuries. The driver of the Red Truck was pinned inside his truck and needed extrication to be removed from the vehicle, he was then flown by Medflight to Grant hospital with major injuries. Both semi-truck drivers were released at the scene.
Currently the road is still shut down in the area and expected to be open around 730 pm.
UPDATE: Opened at 730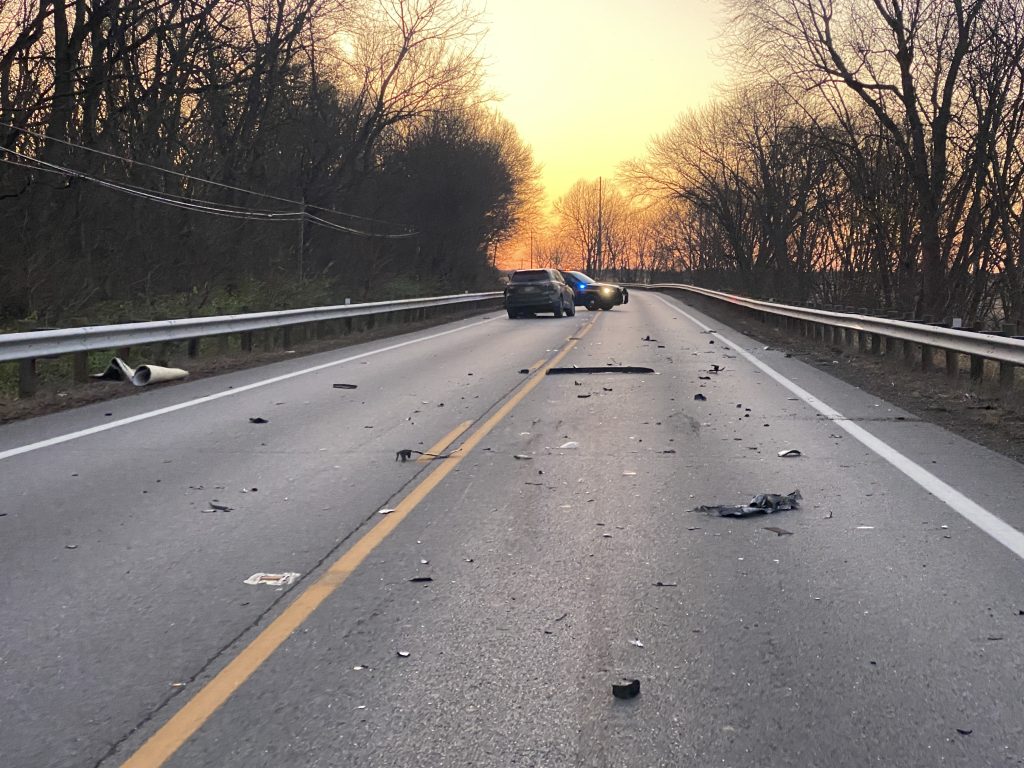 Pickaway sheriffs office, Ohio state highway patrol, ODOT, Pickaway township, Williamport, and Circleville Fire were on scene.