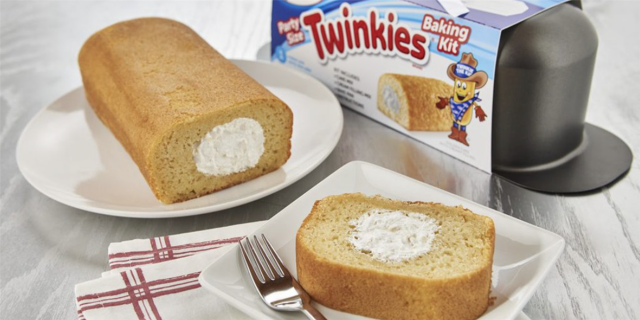 US – Walmart is selling a huge Twinkie, called "party size" baking kit for the holidays.
Hostess is selling a 32-ounce Twinkle kit that comes with the filling mix, baking pan, cake mix all together ready to go.
Just imagine the looks on your family members' faces when you bring out a giant party-sized Twinkie!" the product description reads. "Just add vegetable oil, eggs, water, and heavy cream, and you'll be on your way to Twinkie the Kid infamy."
Priced at just 15 bucks you can only buy the excusive deal at Walmart.