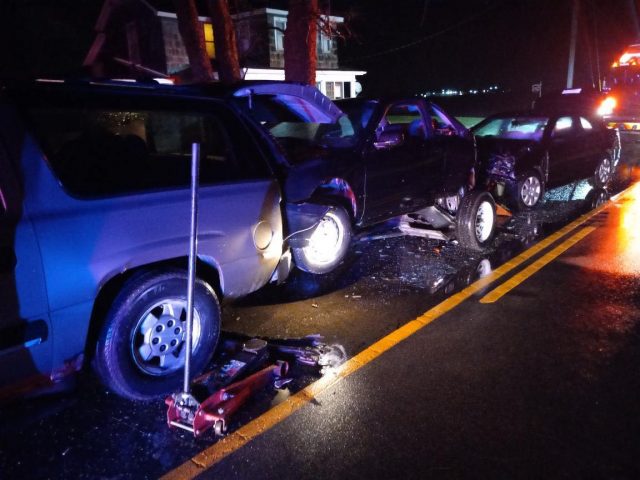 Pickaway – A two-vehicle crash was reported on US-23 and 752 around 11 pm on 4/13/22 that involved three vehicles.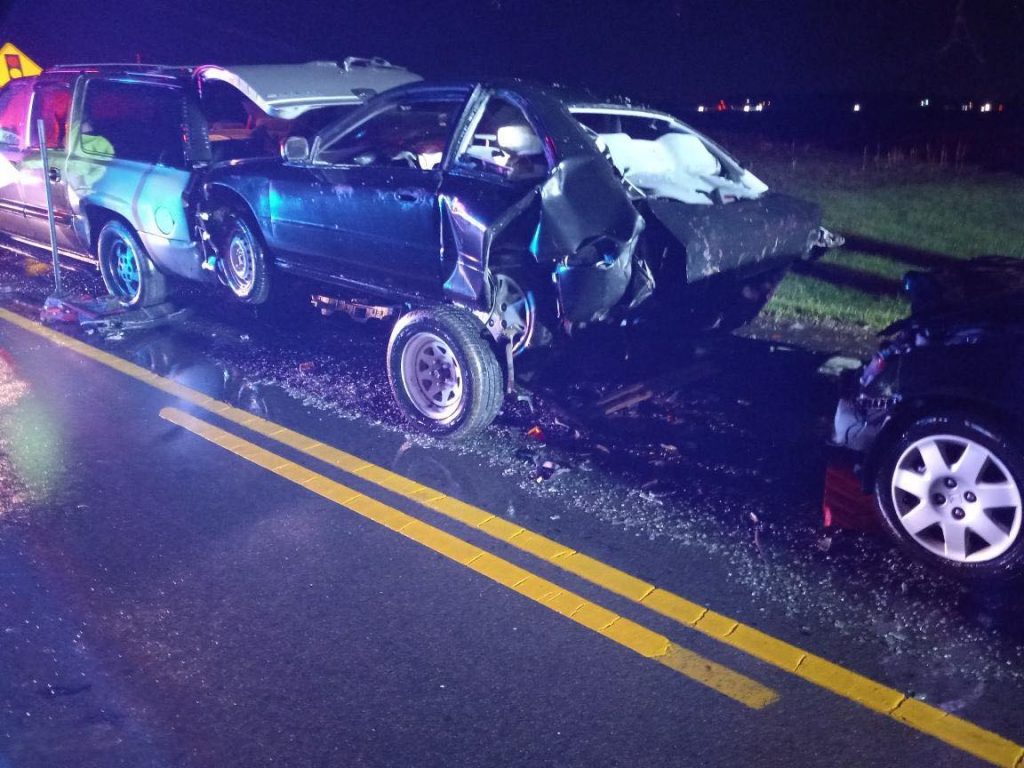 According to law enforcement on the scene, the driver of the Chevy Suburban had recently purchased the Honda Civic in Ashville and was towing the vehicle home on 752 heading westbound when an issue with the towed vehicle occurred. The Suburban stopped in his lane of travel and was working on securing the vehicle to the vehicle when another vehicle that was also traveling westbound rear-ended the vehicle on the dolly at high speed and drove the car into the Suburban.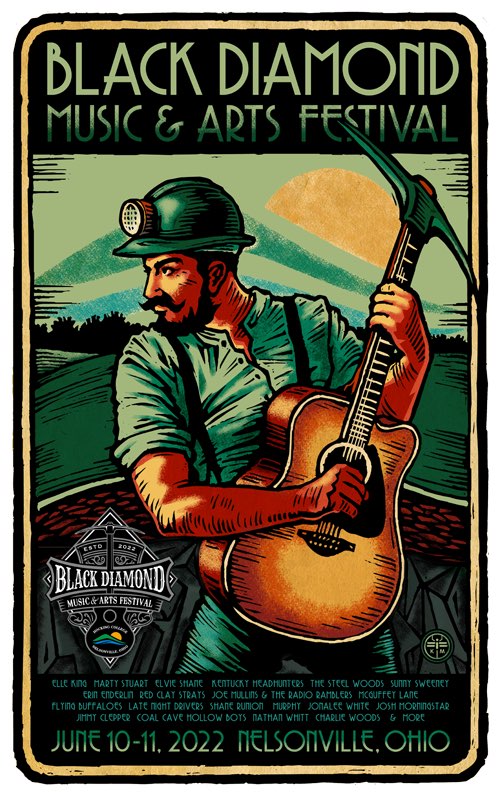 One person was minorly injured in the crash, the driver of the two-door black car was checked out by medical EMS on the scene and found to be under the influence and was arrested.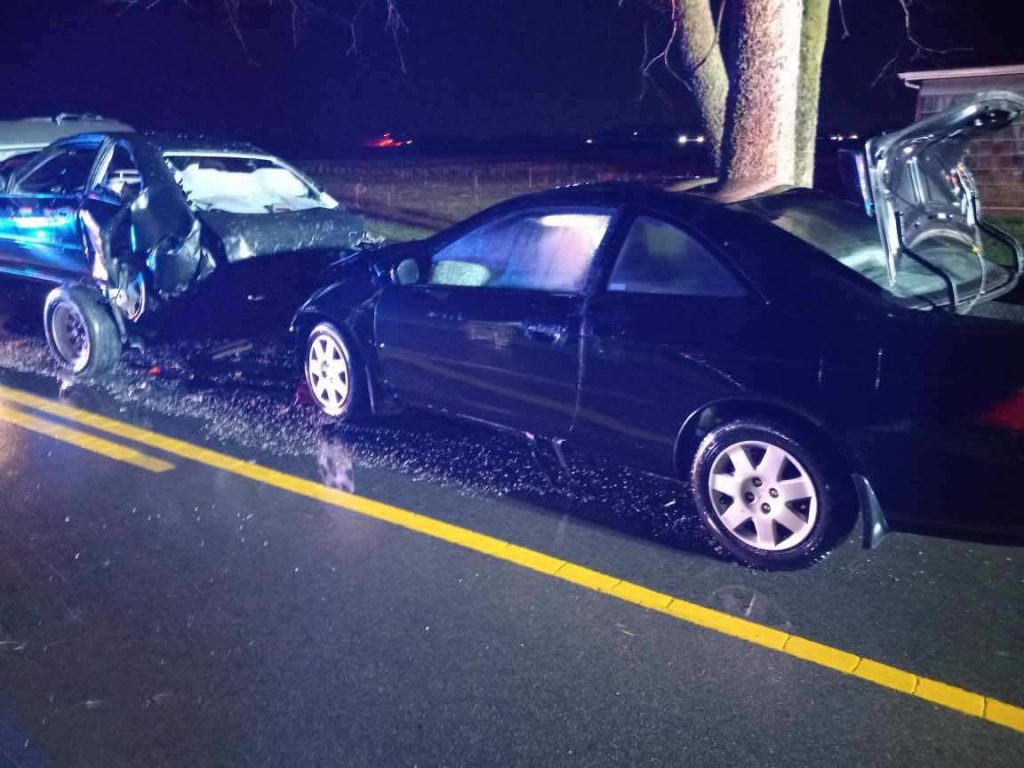 All three vehicles were heavily damaged in the crash.