East Palestine – A train derailment followed a shelter-in-place order, then evacuations after over 50 rails cars caught fire in a several-mile visible blaze.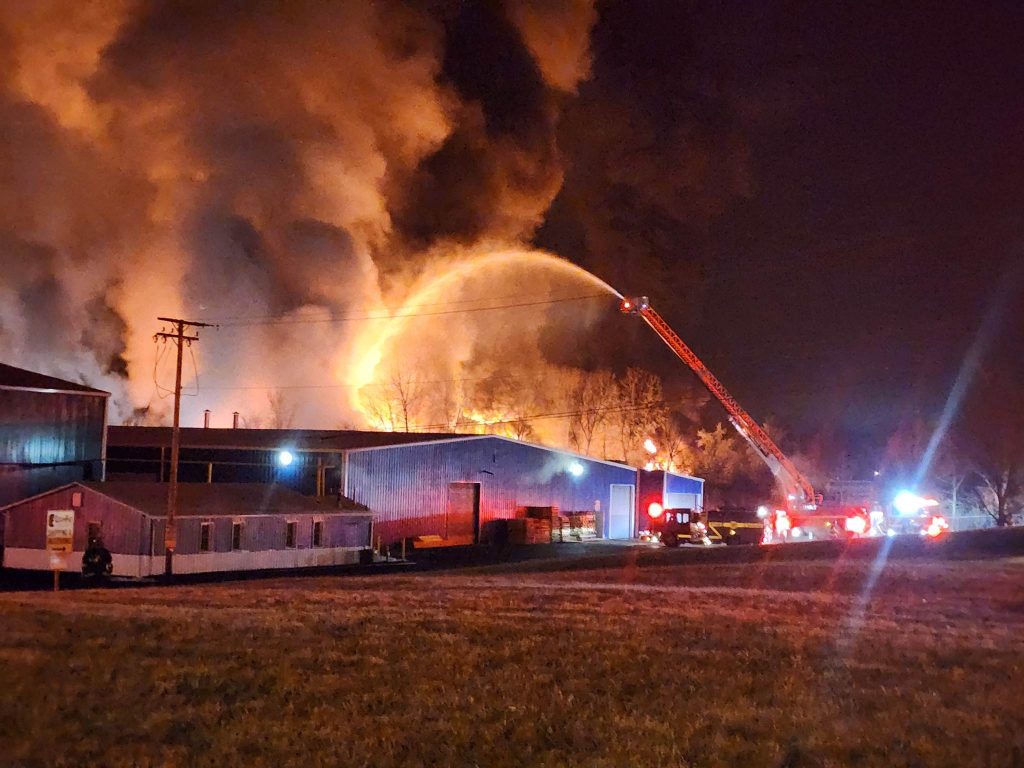 Around 930 pm last night (2/3/23) first responders were called to the small town. Since dozens of fire departments have been requested to the area for assistance.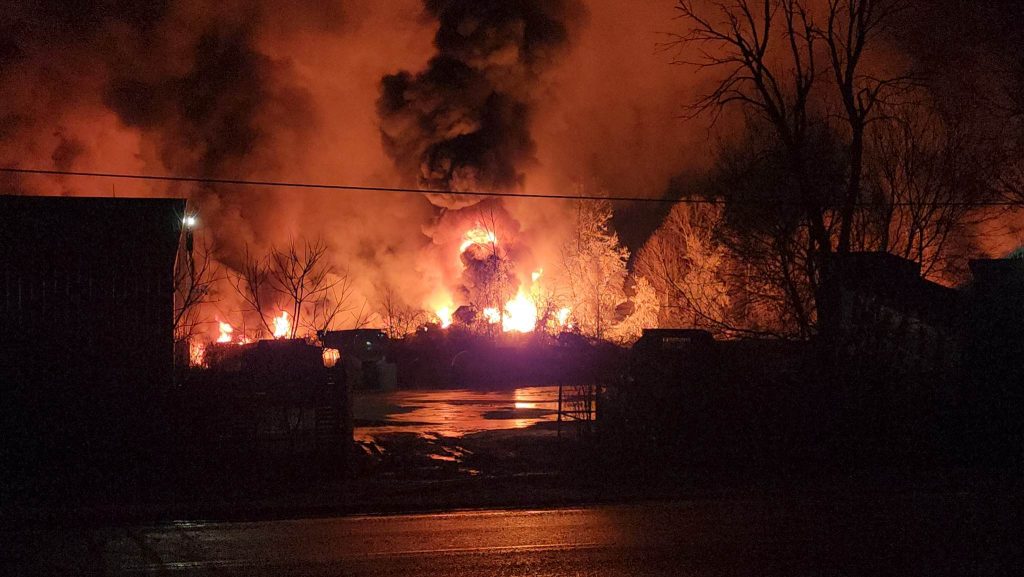 In a news conference, this morning officials reported around 50 train cars have been involved in the derailment and fire, and continue to burn. No injuries or fatalities have been reported.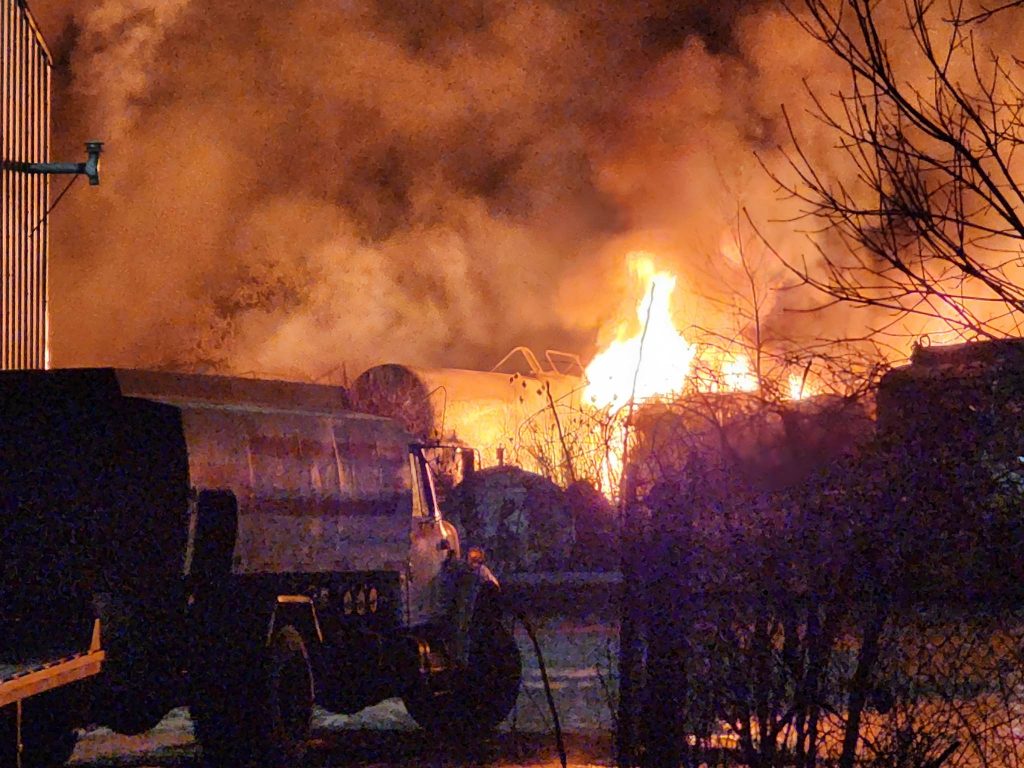 The Norfolk Southern rail company issued this statement, "We are aware of the derailment in East Palestine, and are coordinating closely with local first responders while mobilizing our own teams. We will share more details as they become available."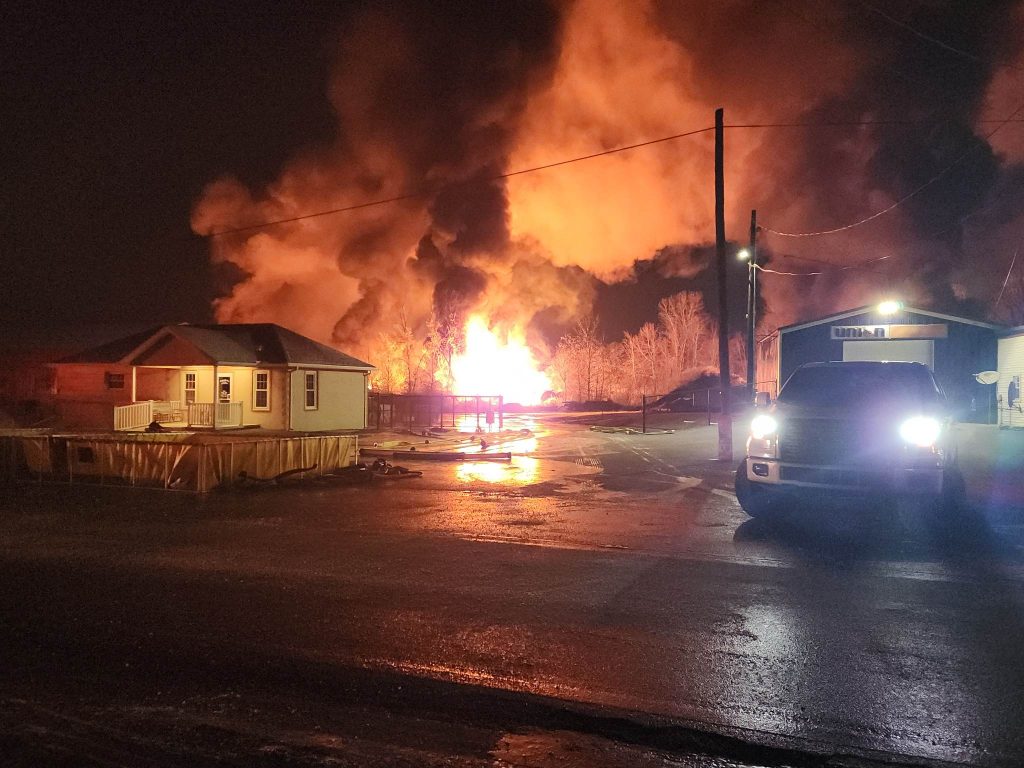 East Palestine Mayor Trent Conaway has declared a state of emergency as a result of the incident.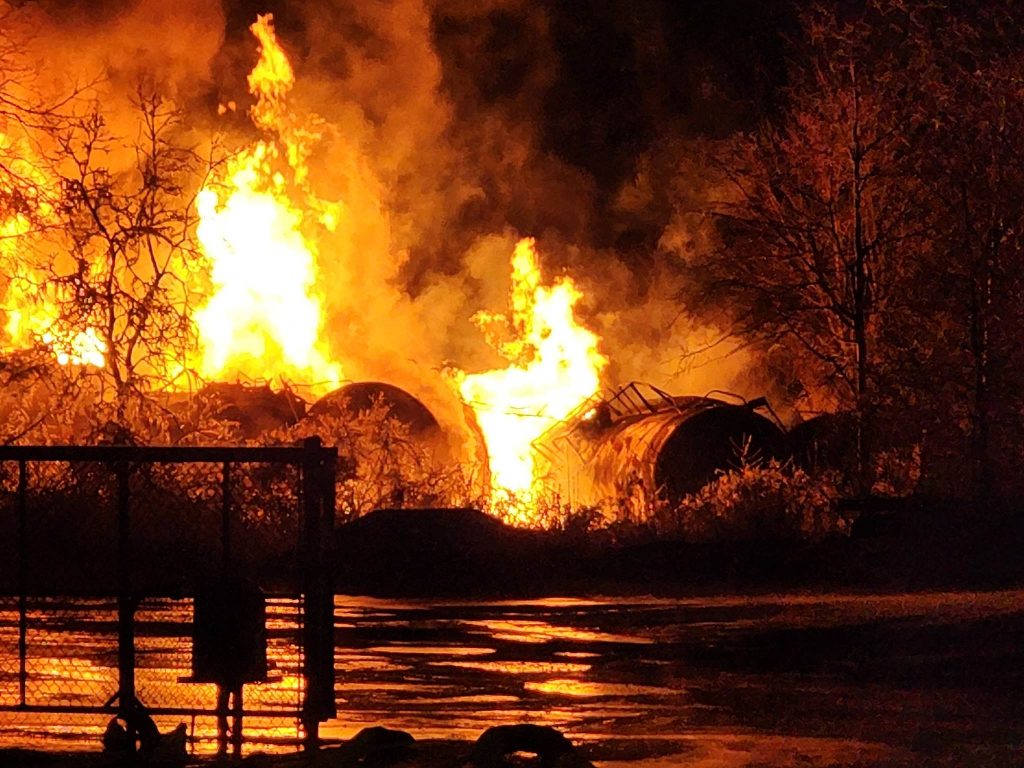 Because of the town's close proximity to other states, units from three states' first responders have responded to the scene.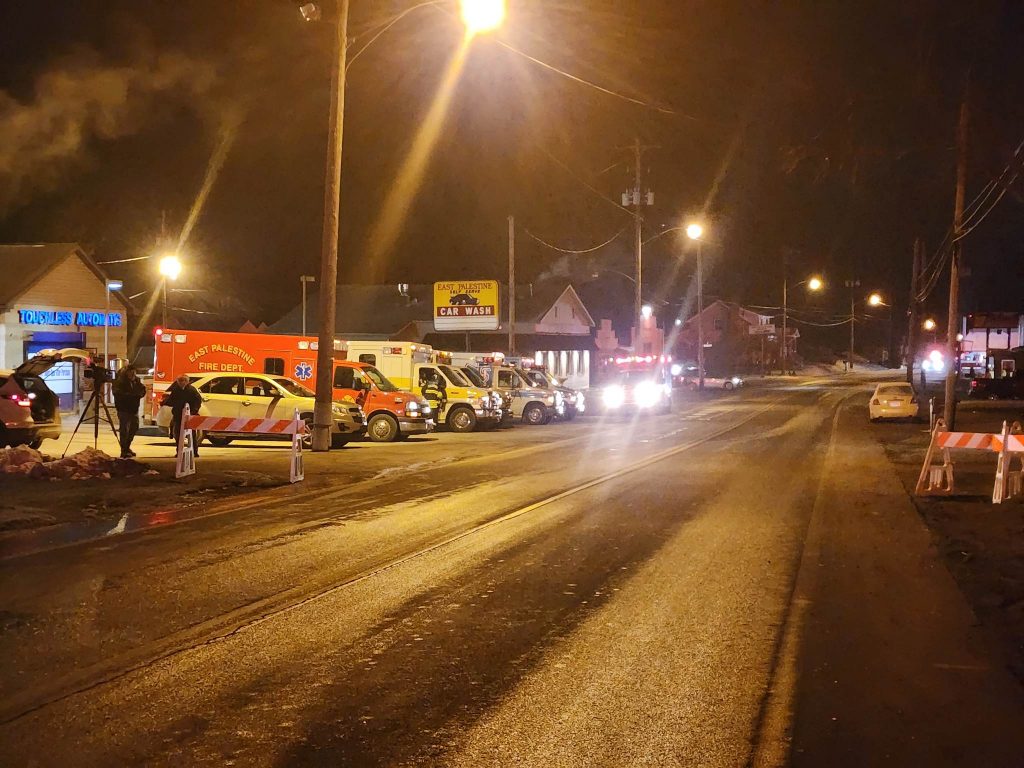 Hazmat crews along with the National Transportation Safety Board are sending a team to Ohio in response.
Officials are saying that clean up after the fire goes out could take weeks, and sadly people who live in the area may not be able to reenter their homes for several days.
UPDATE 12 pm on 2/4/23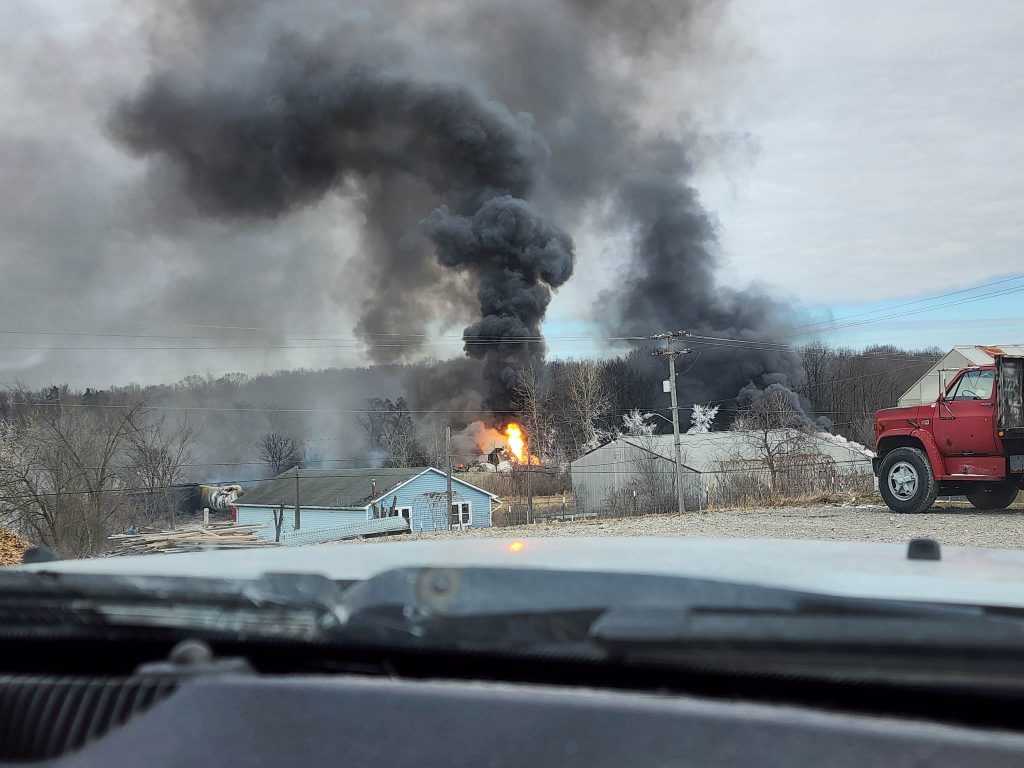 Firefighters have been pulled from the area due to safety as some of the train cars are reigniting. First Responders are using Stream devices to keep the fires at bay. According to a press conference today the village plans to use drones to determine what tankers are still leaking and burning. The mayor warned residents that they may hear explosions throughout the day.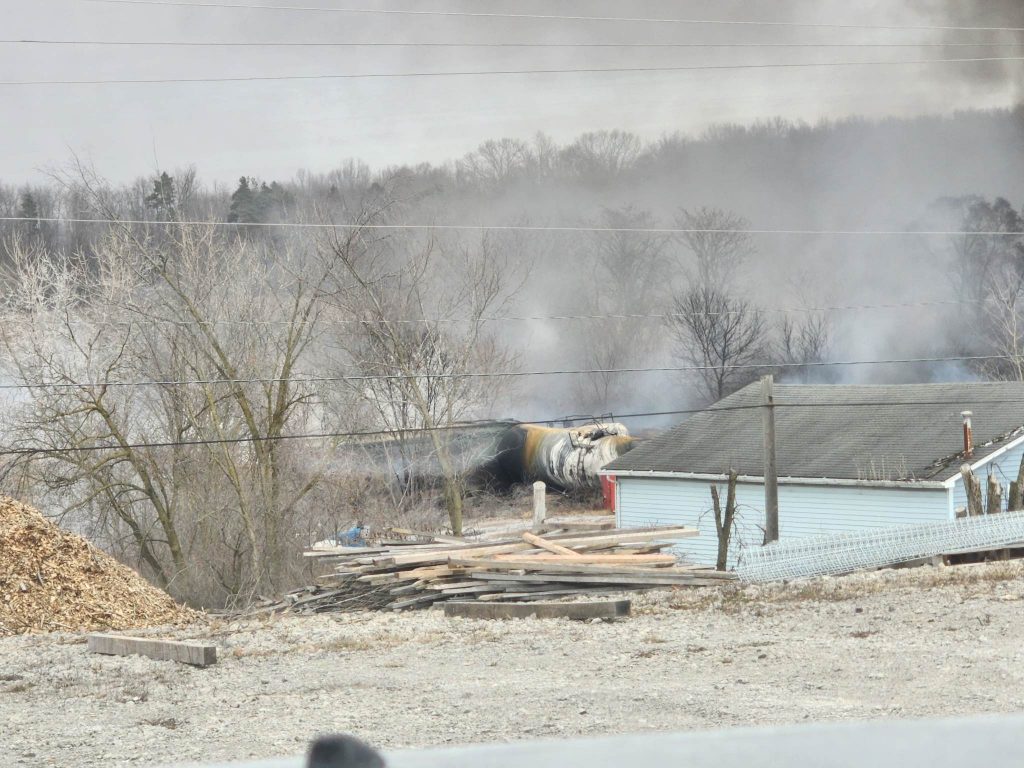 The area around the fire is still under an evacuation order, and a local high school has opened up to the pubic in need. You can watch a video of a tanker exploding here: https://fb.watch/iukcAH-Kst/