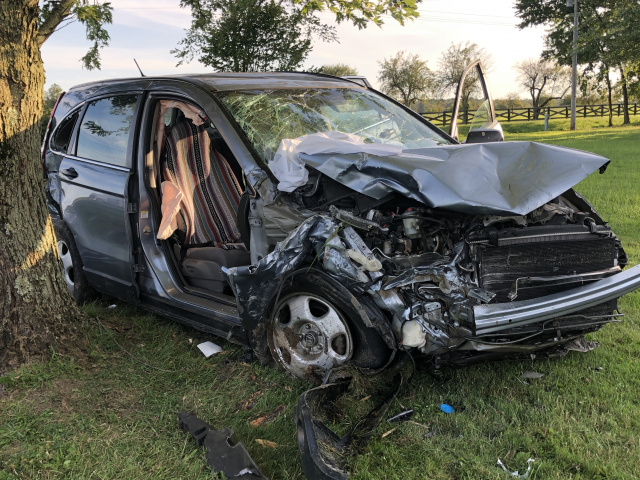 Fairfield – Around 6:00 pm on August 25, 2019 a two vehicle accident occurred at the intersection of State Route 674 and Bell Station Road.
Swipe left or right
Swipe left or right 
According to Ohio State Highway Patrol on Scene the driver of the Green Kia Soul was heading Westbound on Bell Station road when they failed to yield at the stop sign at the intersection. The Honda CRV was heading Northbound when they hit the Kia Soul in the intersection. This caused the Honda CRV to spin and go into the ditch backwards and into the Northwest side of 674 almost striking a tree. The Green Kia came to rest in the middle of 674 North of Bell Station Road.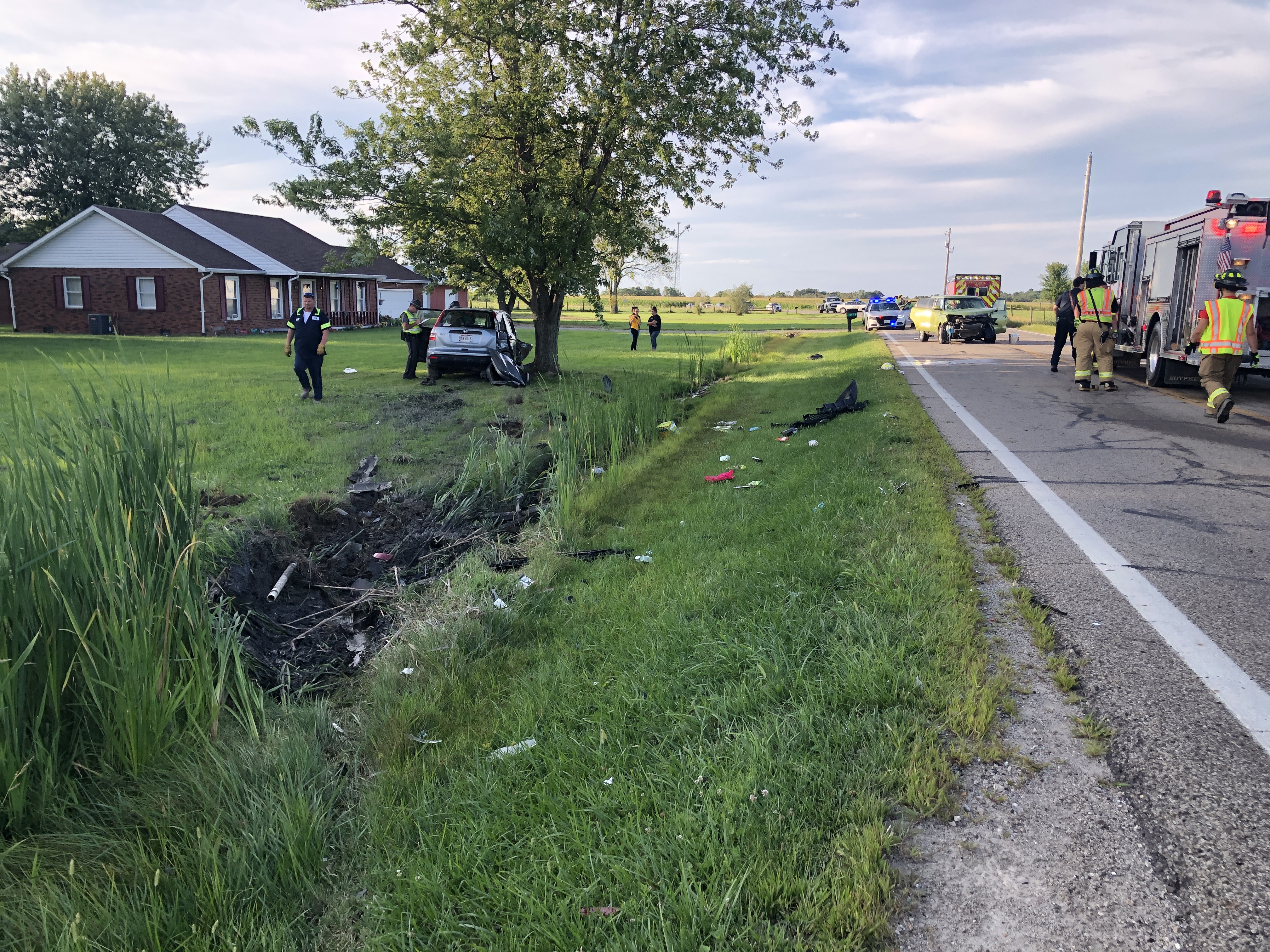 The driver of the CRV and only occupant of the Honda, was transported by Air Evac to Columbus Area Hospital with non-life threatening injuries. Three occupants of the Kia, two juveniles were transported to Children's hospital, and driver was transported to unknown hospital.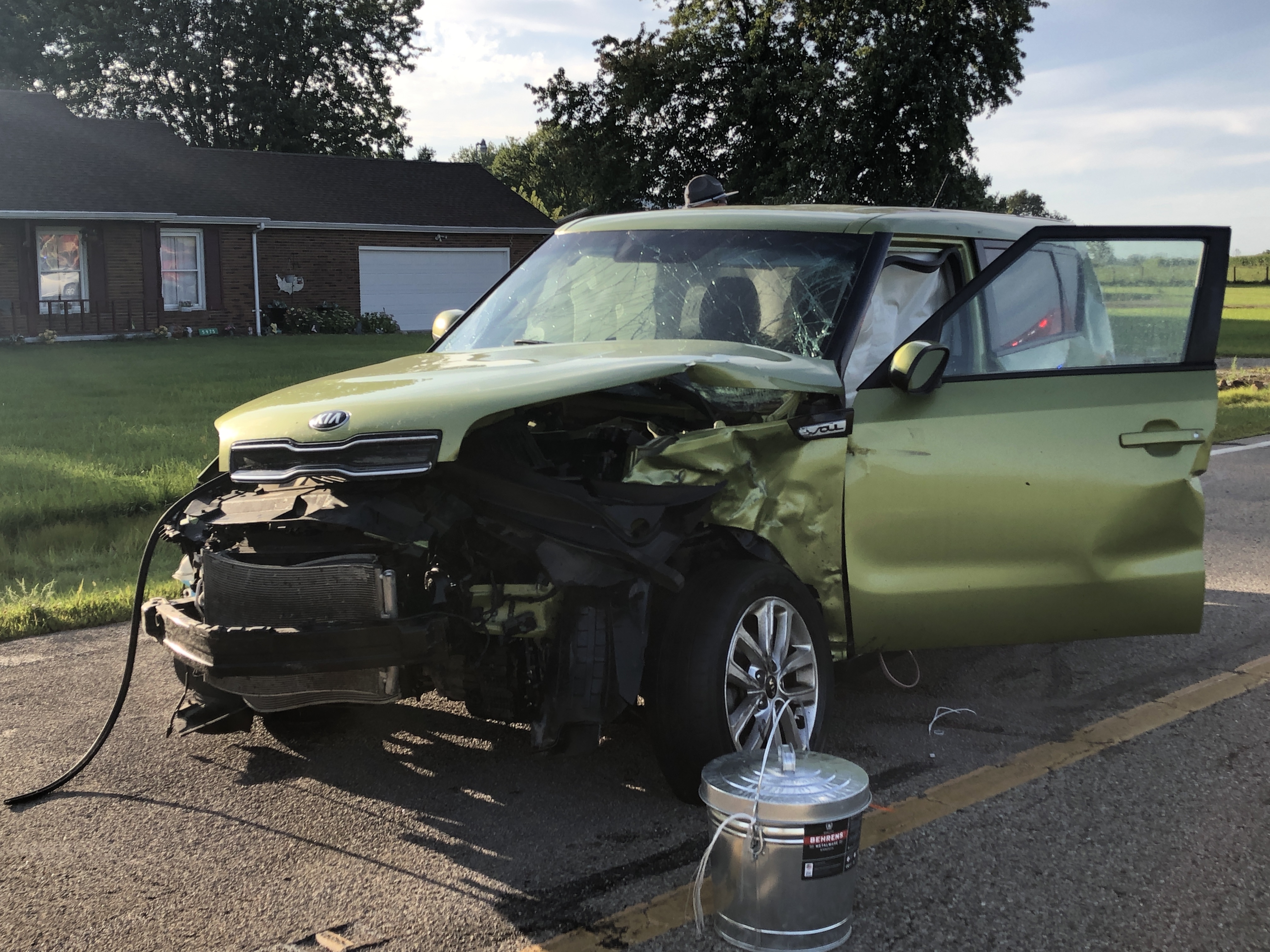 Pickaway Branch of Ohio State Highway Patrol and Fairfield departments were on scene.