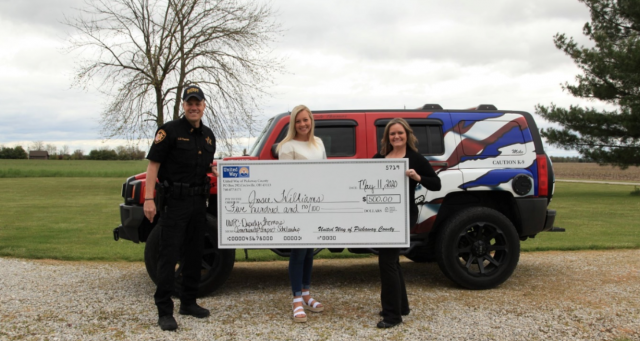 The United Way of Pickaway County has awarded five, $500 scholarships to
Pickaway County high school seniors as a part of its 2020 Dale Thomas
Community Impact Initiative.
Circleville High School's Peyton Perini
Logan Elm High School's Sydney Reeser
New Hope Christian Academy's Halley Stone
Teays Valley High School's Parker Hamilton
Westfall High School's Josie Williams
were named the five winners of the inaugural United Way scholarship.



Each year the United Way of Pickaway County launches a community-wide
search for the Community Impact Maker of the Year in the county. This past
year, Mr. Dale Thomas was named the first ever winner of the award and the
corresponding high school scholarships were named in his honor for the
Class of 2020 applicants.



Winners demonstrated personal excellence through volunteer service to the
Pickaway County community, received high praise from community and
school references, demonstrated strong academic ability and commitment to
achievement with a gpa of 3.0 or higher, and spoke to United Way pillars of
health, education, income support, and safety net within their community in
submitted essay responses.
Congratulations to these outstanding youth and best of luck in your future
endeavors!



The United Way of Pickaway County INC (UWPC) is a locally incorporated non-profit