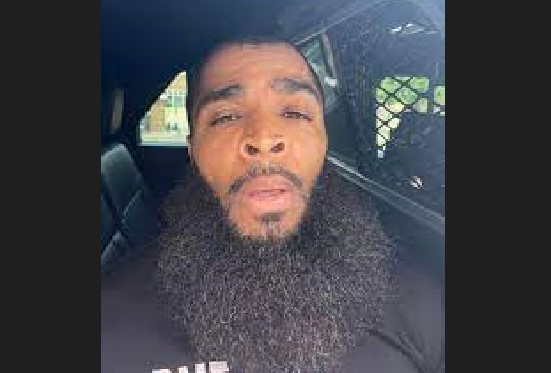 Cincinnati, OH – U.S. Marshals in Oklahoma City, Oklahoma have arrested fugitive Charles Turk who has been wanted by Cincinnati Police since 2011. Turk was arrested at the Coyote Ugly Bar in Oklahoma City where he worked as security.
A warrant was issued for Charles Turk by the Hamilton County Municipal Court on June 14, 2011, charging him with Murder based on an investigation by the Cincinnati Police Department. Turk is a suspect in the 2010 murder of Richard Jones whose body was found on the grounds of the Hartwell Country Club. The U.S. Marshals led Southern Ohio Fugitive Apprehension Strike Team (SOFAST) adopted the case in 2016 and have been searching for Turk since. The efforts paid off today as Turk was safely apprehended after the Southern Ohio Fugitive Apprehension Strike Team investigators passed along his location to the U.S. Marshals Task Force in Oklahoma City. Turk will be held in the Oklahoma County Detention Center pending his extradition to Hamilton County to answer this charge.
"The men and women of the United States Marshals Service and our law enforcement partners in Southern Ohio will continue to track down those accused of violent crimes until they are brought to justice, regardless of how long they have been hiding, or where they have fled to." Michael D. Black, United States Marshal, Southern District of Ohio.
Cincinnati's Southern Ohio Fugitive Apprehension Strike Team is a U.S. Marshals Service-led task force consisting of local, state, and federal authorities including the Adult Parole Authority, Butler County Sheriff's Office, Hamilton County Sheriff's Office, Butler County Probation Office, Colerain Township Police Department, Department of Homeland Security/ Immigration and Customs Enforcement, Golf Manor Police Department, Harrison Police Department, Mount Orb Police Department, Social Security Administration Office of the Inspector General, Warren County Prosecutor's Office, and Warren County Sheriff's Office. The U.S. Marshal's Service is the nation's primary fugitive hunting organization and captures more federal fugitives each year than all other law enforcement agencies combined.