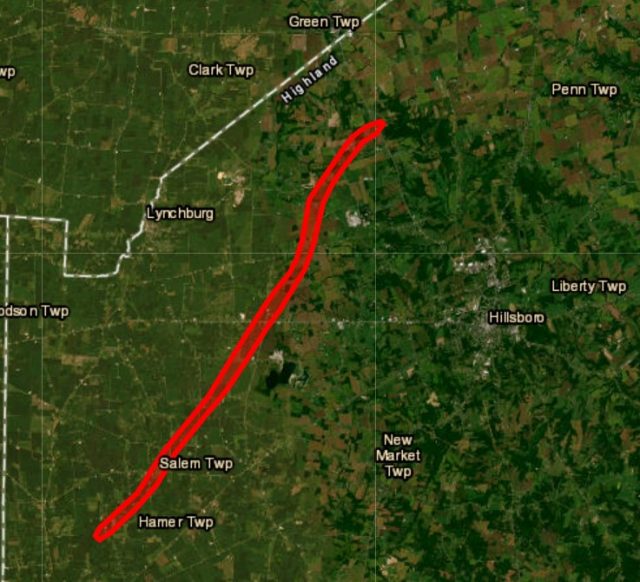 Hillsboro – Two tornados touched down during severe weather yesterday
According to the National weather service, one tornado touched down in Hillsboro and another in New Vienna.
The Hillsboro one was the larger storm of the two, and was rated as a EF1 (100 MPH) it was on the ground for a total of 14 minutes and travelled 14.4 miles. According to Highland county EMA the tornado touched down southwest of Hillsboro, moving from St. Rt. 138 through the communities of Fairview and Willetsville, towards the Village of Highland. The tornado caused damage to approximately 20 homes, a church, and multiple barns and outbuildings in the area. A second area in southern Highland County near the Village of Marshall also reported a potential tornado with some reported damage to agricultural buildings. Prolonged periods of high wind continued throughout the night, causing additional damage, downed limbs and trees, and power outages.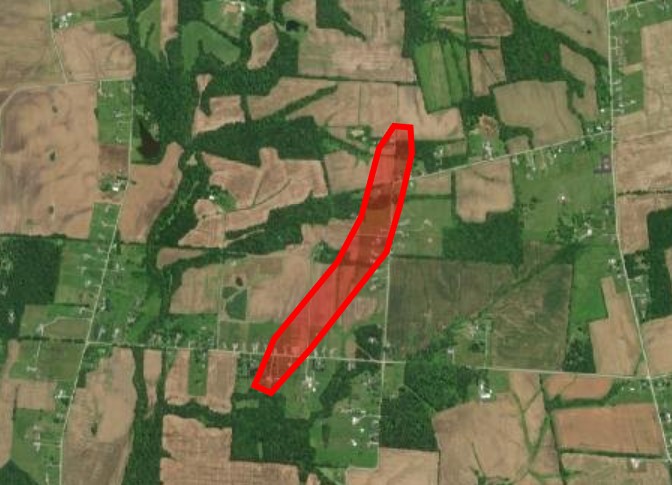 The second tornado was a EF0 (80 MPH) south of New Vienna. It was only on the ground for two minutes and was only .9 miles long this short-lived tornado is believed to have touched down near Panhandle Road, just west of Wolfe Road. One house on Panhandle Road had siding damage on the east-facing wall. A shed behind another home was largely demolished, with debris strewn about a quarter mile into the field to the north-northeast. A few homes on Wolfe Road had roof and siding damage. One home even had damage to the siding on both the east and north-facing walls. Some minor tree damage was observed near a bend in Wolfe Road, with no additional damage observed further to the north.
Last week three tornados touched down in Ohio, one in Pickaway county