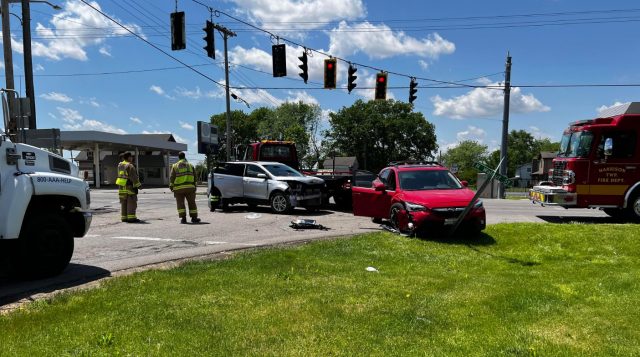 PICKAWAY – Two people were injured and transported to the hospital after a crash in South Bloomfield.
Accoridng to law enforcement the crash occurred around 2:40 pm on Monday South Bloomfield police responded to a crash at the intersection of US-23 and 316. The red Subaru was traveling southbound on US-23 when it attempted to turn left onto East North Street when it failed to yield to oncoming traffic and pulled in front of a Ford Edge that was heading Northbound on US-23 striking it.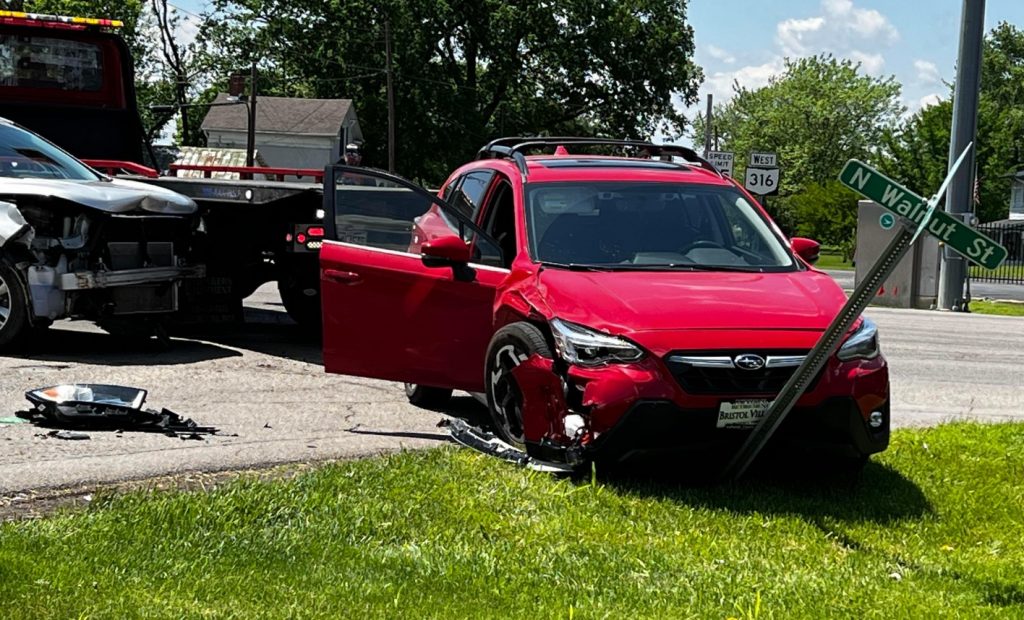 Both vehicles ended in the Northbound slow lane area where police stopped Northbound traffic for emergency crews to arrive and help the injured parties.
Two people in the Ford Edge reported injuries and were transported to Grove City hospital. The driver of the Subaru was uninjured and refused treatment.
Police said that the Subaru was at fault for the crash. Traffic was backed up for about 45 minutes to an hour.
South Bloomfield and Harrison Township were on scene.