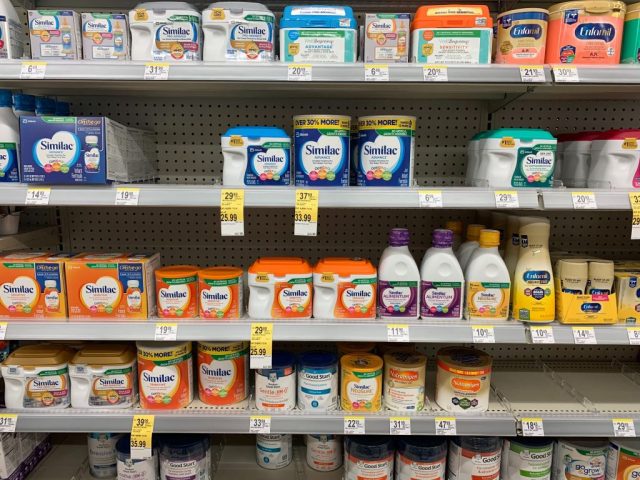 US – Abbott has agreed to enter into a consent decree with the U.S. Food and Drug Administration (FDA) related to its Sturgis, Mich., infant formula plant. The decree is an agreement between FDA and Abbott on the steps necessary to resume production and maintain the facility. This does not affect any other Abbott plant or operation. The decree is subject to court approval.
"Our number one priority is getting infants and families the high-quality formulas they need, and this is a major step toward re-opening our Sturgis facility so we can ease the nationwide formula shortage. We look forward to working with the FDA to quickly and safely re-open the facility," said Robert B. Ford, chairman and chief executive officer, Abbott. "We know millions of parents and caregivers depend on us and we're deeply sorry that our voluntary recall worsened the nationwide formula shortage. We will work hard to re-earn the trust that moms, dads and caregivers have placed in our formulas for more than 50 years."
Abbott has been working on corrective actions since the FDA inspection and submitted a response and corrective action plan to FDA on April 8. Even before its formal response, Abbott had begun working to implement improvements and take corrective action. Some of these actions included reviewing and updating education, training and safety procedures for both employees and visitors, as well as updating protocols regarding water, cleaning and maintenance procedures at the facility. Abbott immediately implemented corrections to address the items that the FDA raised in its observations provided at the conclusion of the inspection. The company has also been making upgrades to the plant.
"We recognize that many consumers have been unable to access infant formula and critical medical foods they are accustomed to using and are frustrated by their inability to do so. We are doing everything in our power to ensure there is adequate product available where and when they need it," said FDA Commissioner Robert M. Califf, M.D. "Ensuring the availability of safe, sole-source nutrition products like infant formula is of the utmost importance to the FDA. Our teams have been working tirelessly to address and alleviate supply issues and will continue doing everything within our authority to ensure the production of safe infant formula products."
Prior to the voluntary recall of several infant formula products produced at the Abbott Nutrition facility, the FDA was working to address supply chain issues associated with the pandemic including those impacting the infant formula industry. The FDA continues to take several significant actions to help increase the current supply of infant formula in the U.S. In fact, other infant formula manufacturers are meeting or exceeding capacity levels to meet current demand. Notably, more infant formula was purchased in the month of April than in the month prior to the recall. 
FDA said that they will be announcing in the near future additional steps to allow more foreign imports into the US to address supply chain problems.
Abbot's plant came under fire when earlier this year FDA began investigating four bacterial infections among infants who consumed powdered formula from this plant. Two of those babies died.