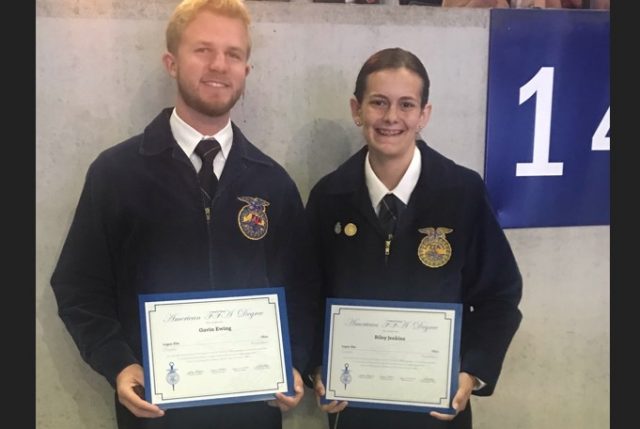 PICKAWAY – On October 30th, 2021 two 2020 Logan Elm high school graduates received their American FFA Degree at the National Convention in Indianapolis, Indiana.
These individuals were Gavin Ewing and Riley Jenkins. The American FFA Degree is the highest degree that an FFA me ever can receive.
"Despite Covid-19 hitting hard the year of their graduation you can see these two hardworking individuals still put in countless hours and lots of hard work to make sure they were able to receive the highest degree in FFA and was able to put on that blue corduroy jacket one last time," said Logan Elm FFA President Julia Kitchen.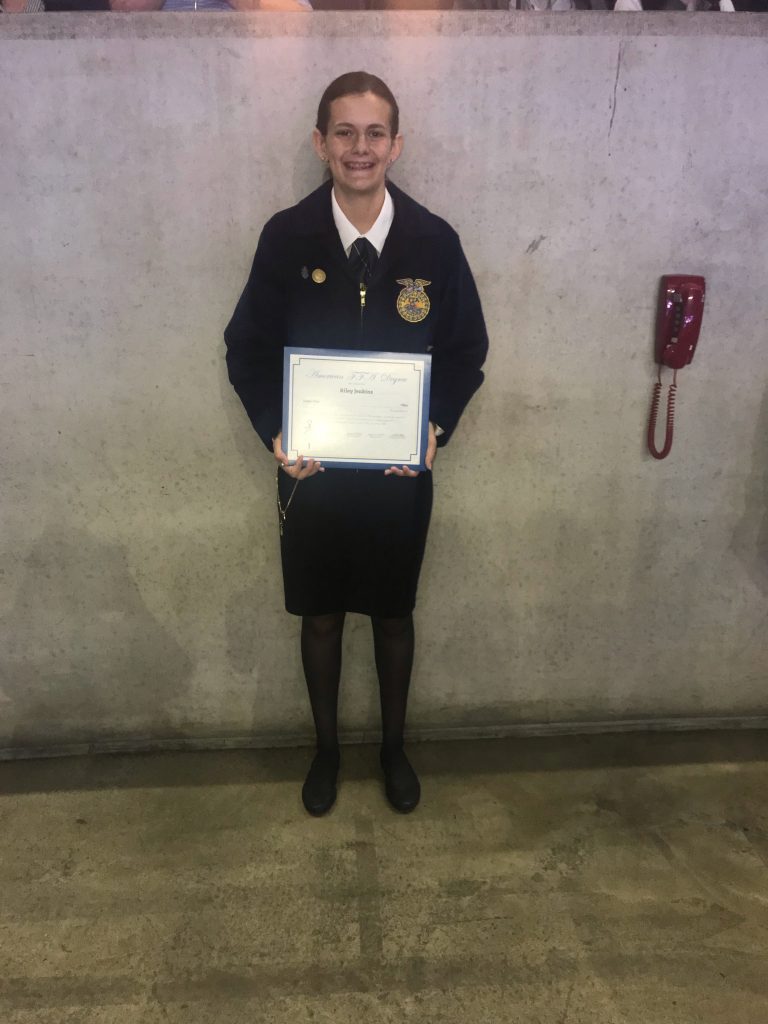 Riley Is currently attending Ohio University Lancaster majoring in law enforcement, she plans to enroll in the academy when she turns 21 and work her way towards her dream job.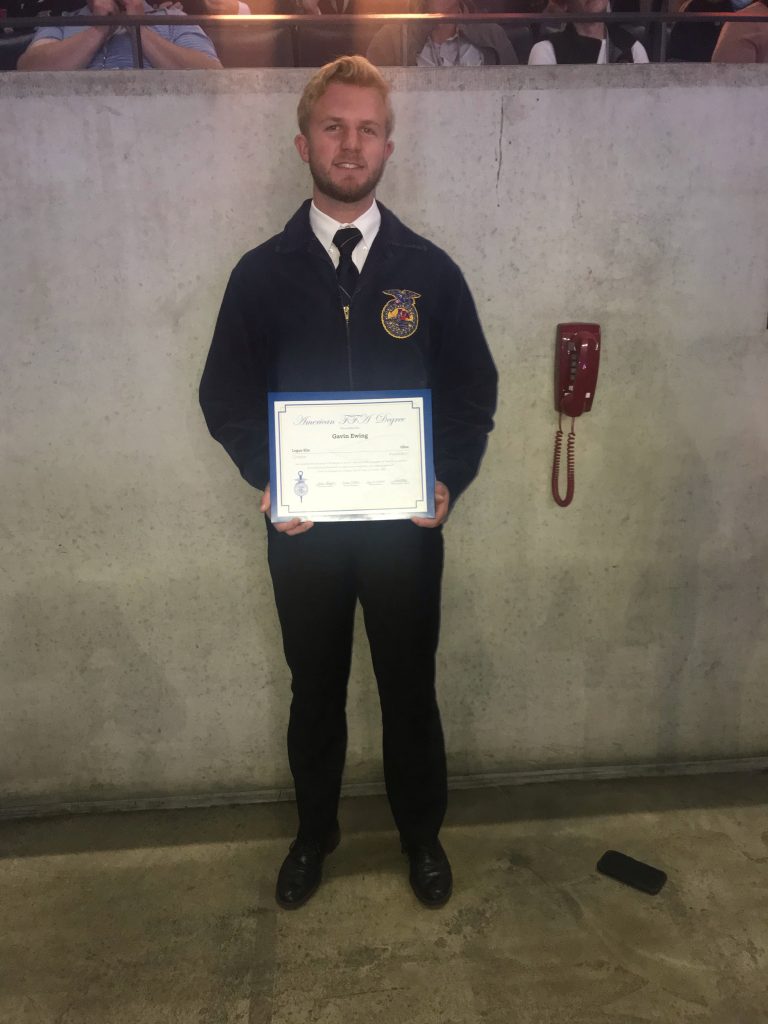 Gavin Ewing is currently attending Wilmington College majoring in Ag business, he plans to use his education to get his dream job in ag business