US – Recent data from the US department of transportation says that drug use is up for Commerical truck drivers in 2022.
Total drug violations reported into the clearinghouse in 2022, including positive tests and refusals to take a drug test, increased 18% to 69,668 compared with last year's 59,011, according to the most recent statistics.
Alot of the violations involved marijuana the substance that was involved in most tests with an increase of 31% from 2021 to 2022. In 2020 to 2021 that increase was in the single digits at 9.2%.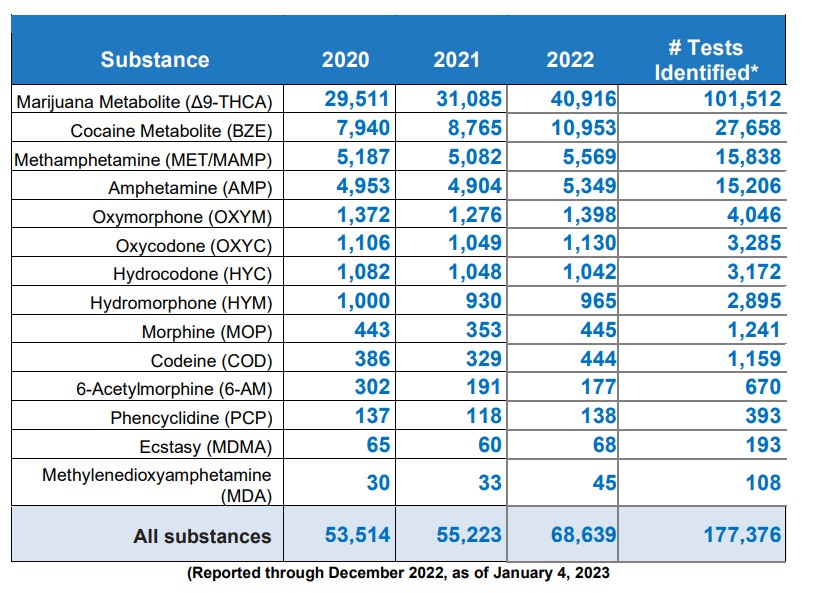 Most illicit drugs increased in 2022 out of the 14 drugs tracked 12 increased only hydrocodone and heroin showed any decrease. Cocaine and Methamphetamines were the second highest.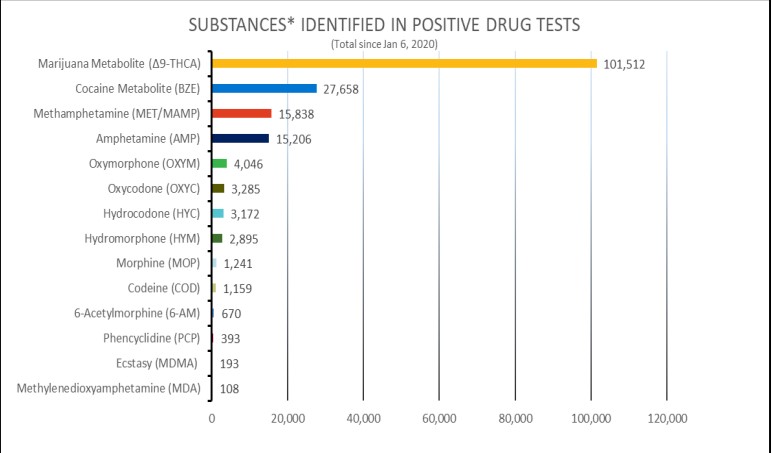 Ohio was in the top quarter of the most violations reported, being top 9th in the country for violations with 5,364, with Texas and California being the top two.