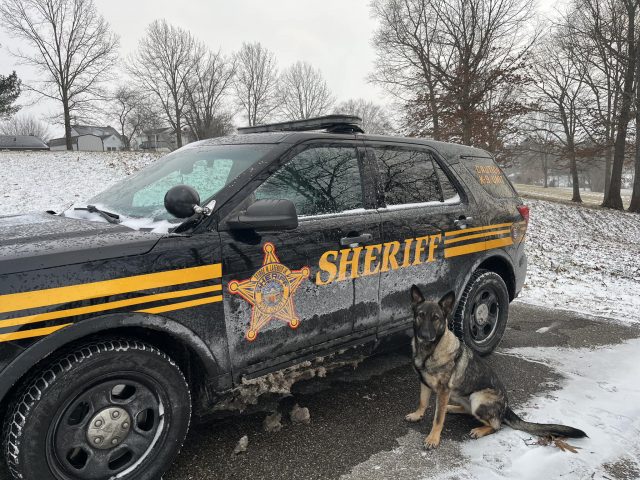 ROSS – One person fought with Deputies after an arrest in Ross County yesterday, he is now in custody and has more charges to deal with.
According to Ross County Sheriffs' office on 1/27/23 a traffic stop on US-23 and Trego creek led to suspicion of drugs inside the car. Deputy Dizemore and K9 Garka were dispatched to the scene for a free air sniff around the vehicle to detect possible illegal drugs inside the car. When the K9 arrived the Deputy instructed two drivers and passengers in the car to roll up the windows and put their hands on the dash while the K9 sniffed the car. During that investigation, the K9 alerted the driver's side rear passenger door. Deputies then took both people into detainment for a search.
When Deputies attempted to detain 20-year-old Kayvonn, Lawrence, he resisted and pulled away from Deputies, but they were able to detain him.
During the search, Deputies found a "large quantity of suspected narcotics." inside a bag in the area where the K9 alerted.
When Deputies arrived at the jail Larence continued his fight with Deputies as they attempted to hand off the man to corrections officers. This ended in Kayvonn cursing and using racial slurs at deputies and fighting corrections staff. One Deputy reported minor injury after dealing with the suspect.
Larence was charged with Obstructing official business, and resisting arrest. Additional Drug charges are pending drug test investigations. No photo was available at the time of the story but will be uploaded when available.