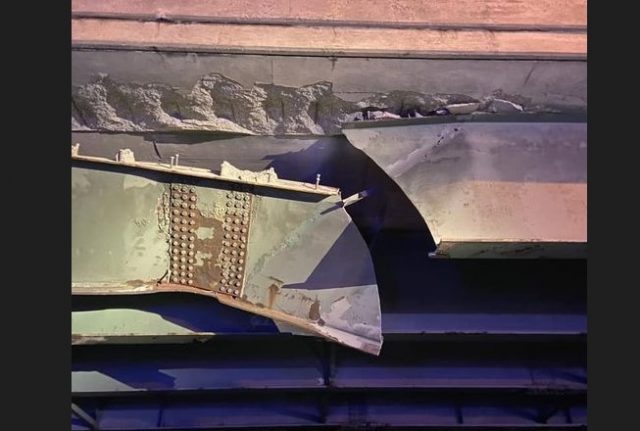 TOLEDO – That will leave a mark! This morning a truck driver towing an oversized load smashed into a bridge on I-75 in Toledo.
ODOT reported the crash and closed I-75 at SR 795 near Perrysburg/Rossford. Traffic is being detoured to 795 to I-280.
According to the Woods County Sheriff's department, the crash occurred around 2 am this morning. The driver who was not legally to drive an oversized load struck the bridge and left the scene. In the photos, you can see that the bridge sustained significant damage, as did the truck that leaked fuel over the roadway. The driver then fled the scene but was caught later, and arrested.
ODOT already has a crew on the scene and will make repairs throughout the day. The cost of the repair will be hundreds of thousands of dollars.
Lavoris Ruth, 43, of Miami Gardens, Florida the driver of the semi was charged with leaving the scene of a crash and having no permit for an oversized load. He's currently incarcerated in Wood County Jail.