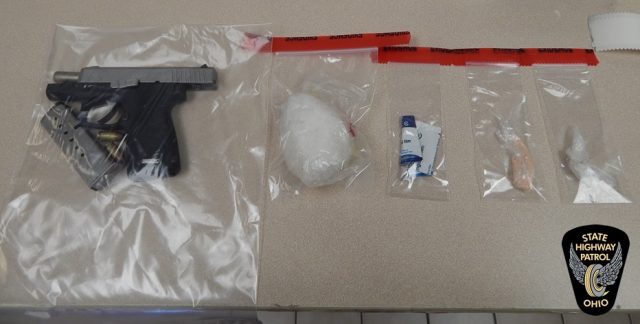 COLUMBUS – Ohio State Highway Patrol troopers filed felony drug charges against an Ohio man after a traffic stop in Scioto County. During the traffic stop, troopers seized 58 grams of suspected methamphetamine worth approximately $5,800.
On August 28, at 9:30 a.m., troopers stopped with a disabled 2007 Pontiac G6 bearing Ohio registration on U.S. 23. While approaching the vehicle, troopers observed criminal indicators and the passenger was asked to exit. Upon exiting, the passenger attempted to hide the contraband on his person. A probable cause search of the vehicle revealed a loaded handgun.
The passenger, Gerald Sparks II, 36, Portsmouth, was incarcerated in the Scioto County Jail and charged with possession of methamphetamine, a second-degree felony and improper handling of a firearm in a motor vehicle, a third-degree felony.
If convicted, he could face up to 11 years in prison and up to a $25,000 fine.
A photo of the seized contraband is available for download on the Patrol's website at www.statepatrol.ohio.gov