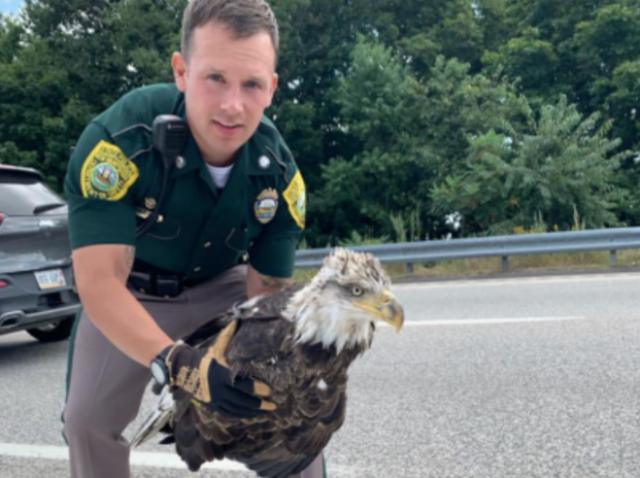 New Hampshire – The weekend a State Trooper saw something in the road that he couldn't believe. An American Bald Eagle that had been struck by vehicle in the roadway and left.
The officer immediately called for Fish and Game Wildlife officer to assist in saving the American Icon. Police reported that even though the Eagle could not fly it was awake and alert.
Wildlife officials transported the bird to a facility that specialized in wildlife care.