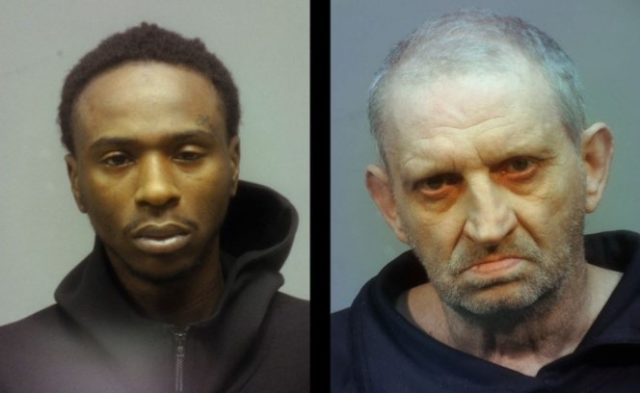 On Friday, March 4th, Hocking County Sheriff's Office deputies stopped a vehicle for a traffic violation on Haydenville Road.Based on various criminal indicators observed by deputies, Sheriff's Office K-9 Dax was used to perform a sniff of the vehicle.
K-9 Dax indicated that the odor of a narcotic was present in the vehicle which gave deputies probable cause to search it.
A search of the vehicle yielded a large amount of suspected methamphetamine; approximately 445 grams, or 0.98 pounds. Much of the suspected methamphetamine was prepackaged for sale, and other evidence was found that indicated the occupants of the vehicle were trafficking in the substance. Prescription narcotics were also seized from the vehicle, along with over $5,600.00 in US currency.
Davontae G. Lewis, 27 of Columbus, and Tommy J. Wooten, 60 of Columbus, were arrested and charged with Trafficking in Methamphetamine, a Felony of the 1st Degree, and Possession of Methamphetamine, a Felony of the 1st Degree.
Both were transported to the Southeastern Ohio Regional Jail to await their arraignment in Hocking County Municipal Court.
Due to the quantity of the seized narcotics, a Major Drug Offender (MDO) Specification will be sought from the Hocking County Grand Jury when this case is presented for indictment. If convicted with the MDO Specification, a heightened prison term can be imposed by the Court.