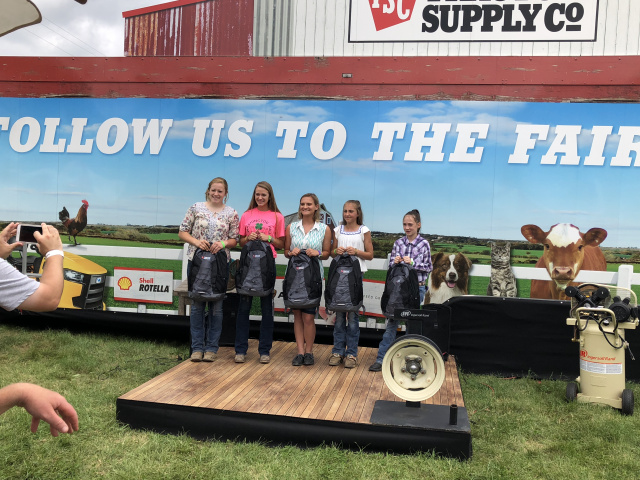 CIRCLEVILLE -Tractor Supply hosted its second annual "Great Neighbor" Essay Contest, On June 23, 2018. The competition, open to 4-H and FFA students, required entrants to answer the following essay question:
"Choose one memorable 4-H or FFA experience and explain how that experience has influenced your development as a great neighbor in your community."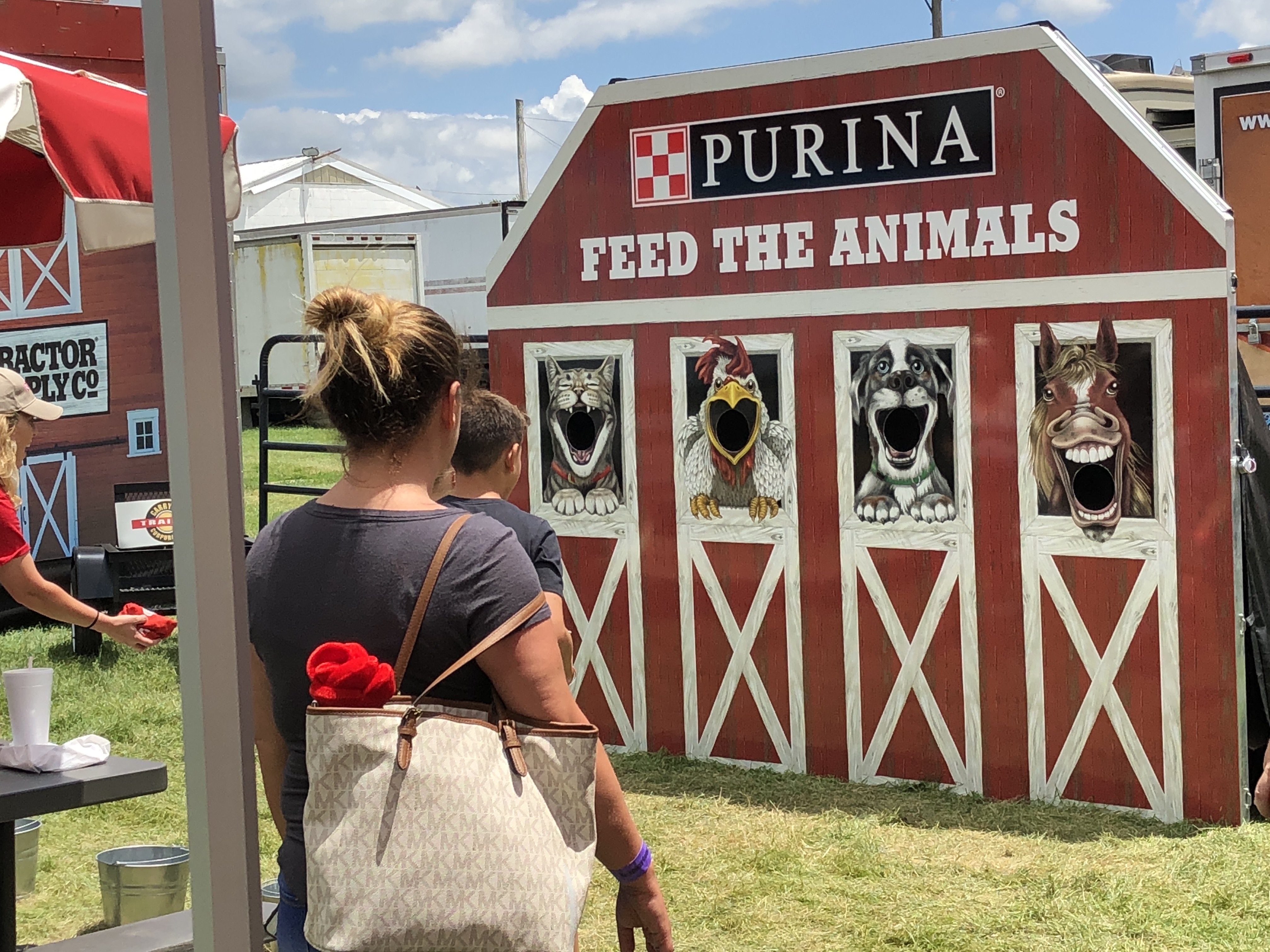 The competition garnered hundreds of submissions, of which five winners were selected to be honored during a special ceremony at the Tractor Supply booth at the Pickaway County Fair.

The students were recognized at the "Follow Us to the Fair" Tour group at the Pickaway County Fair, are :
Cherokee Barnett of Stoutsville
Mikala Binkley of Circleville
Emma Black of Ashville
Hailey Fugate of Wilmington
Kylie McIntyre of Circleville
Kylie McIntyre Teays Valley Student and 4H member said, My advisor Shawna Murlin (4H and Agricultural teacher at Teays valley High School) inspired me to do this contest and said I would be a good candidate for this."  McIntyre Grandmother said, "Kylie and her family attend The Pickaway County Fair for the last 5 years they are good kids and hard working kids."
The kids received a award and tractor supply back pack filled with goodies. Tractor Supply will recognize five winners at each of the 24 fair stops only, so only a hundred winners across the county.
Tractor Supply Company (NASDAQ: TSCO) is in its 80th year of operation and, since being founded in 1938, has grown to become the largest rural lifestyle retail store chain in the United States. With more than 28,000 team members, over 1,700 stores in 49 states and an e-commerce website, Tractor Supply is passionate about serving its unique niche, as a one-stop shop for recreational farmers, ranchers and all those who enjoy living the rural lifestyle. Tractor Supply offers an extensive mix of products necessary to care for home, land, pets and animals with a focus on product localization, exclusive brands and legendary customer service that addresses the needs of the Out Here lifestyle. The Company leverages its physical store assets with digital capabilities to offer customers the convenience of purchasing products they need anytime, anywhere and any way they choose at the everyday prices they deserve. At March 31, 2018, the Company operated 1,700 Tractor Supply stores in 49 states and an e-commerce website at www.tractorsupply.com.