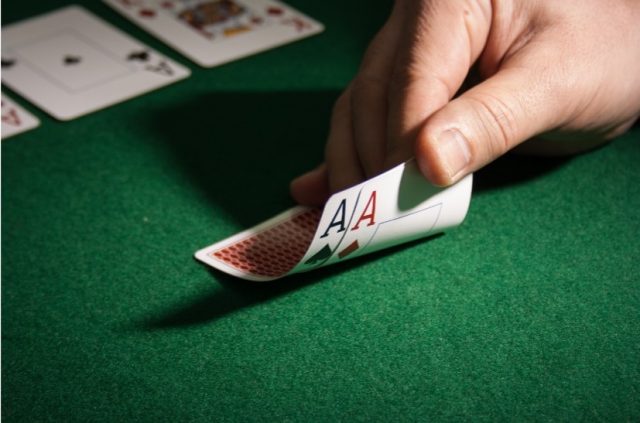 Knowing when to hold and fold are vital strategies in poker, but there's more to winning than strategies. Sometimes, all you need are bonuses to boost your chances of topping your tournaments. Like most online casinos, online poker rooms also offer some of the best bonuses for players to maximize when playing their favorite game. However, there are some poker incentives that'll give you a better chance of winning.
The kind of incentives you access as a poker player has something to do with the online poker room you sign up with. This is why you must be deliberate about the poker site you register with. For players in the United States, you should visit credible review sites like Top10PokerSites to
find and compare credible poker rooms offering freerolls, tournament tickets, deposit matches, and many other great bonuses before getting started.
Online bonuses are a great way for players to get extra value and rewards for playing poker online. This article will also discuss the best poker bonuses and promotions you can access online.
Poker Freerolls
Freerolls are tournaments that don't require an entry fee but still offer real money prizes or tournament tickets as rewards. It's usually available for new players that want to test their skills without wagering a dime. It's also a great way for seasoned players to try out new rooms and practice their skills without risking their money. 
Poker rooms also award free rolls to existing customers as part of an ongoing promotion or a loyalty reward. The lovely thing about freerolls is that most online poker sites let you withdraw your winnings without any wagering requirements, although you might need to validate your
account.
No Deposit Bonus
No deposit bonuses don't require you to deposit to receive the incentives the sites offer. They allow players to enjoy the offerings of a new poker room without risking their money just yet. However, while it's a free package, no deposit bonuses are often offered in small amounts, which
doesn't limit players from utilizing it to win good cash at tournaments. 
You might also get your perks in tournament tickets and freerolls, but it's rarely cash. Most online casino platforms will require you to make a small deposit before withdrawing your winnings to validate your account and ensure the site sends the money to the right person.
Rakeback Bonus
Rakeback bonuses are attractive bonuses for regular poker players. This is a percentage of the rake (the fee the poker room charges for hosting a game) that's returned to the player at the end of the game, day, or week. It guarantees that you get back some of your money, whether you break even or win the pot.
Rakebacks can range from a few percent to 50% or more, depending on the poker room and your VIP status. They also add up quickly for regular players and make a big difference in your overall profits. However, rakebacks are becoming less common in the online poker world, so you
should take advantage of sites that still offer them.
Reload Bonus
Reload bonuses are a great way to get extra value when depositing at a poker room. They are offered to players who make additional deposits after their initial deposit. They can provide a nice boost to your bankroll, even if they are typically smaller than the welcome perks. However, it's important to carefully read the terms and conditions of the incentives offered, as there may be wagering requirements or other restrictions attached.
Deposit Bonus
Deposit bonuses are awarded to players who make initial deposits at poker rooms. These incentives are usually based on a percentage of the deposit amount and can range from a few percent to 100% or more.
For instance, an online poker site may offer a 50% deposit match bonus on your initial deposit, meaning that you get half of your initial payment added to your account. These sites may give you this money in full or release them in smaller parts. Some sites may offer it as extra cash, freerolls, tournament tickets, or tournament dollars.
Free Tournament Tickets
Free tournament tickets let you play real money tournaments without paying entry fees. It's a good opportunity to win real money prizes without risking your money. Online poker rooms often offer free tournament tickets as part of their welcome package for new players or as part of ongoing promotions for regular players. 
They may also be awarded as part of a loyalty program or for achieving certain milestones while playing. However, most of these tickets have expiry dates, so you should use them as soon as possible.
Final Notes
There are plenty of online poker bonuses that players can use to boost their bankrolls and increase their chances of winning. Some of the best options players should look forward to are freerolls, free tournament tickets, rakebacks, or reload bonuses. The goal is to find sites that'll offer these incentives while providing favorable wagering requirements. You can compare poker sites to know which offers you the best deals.