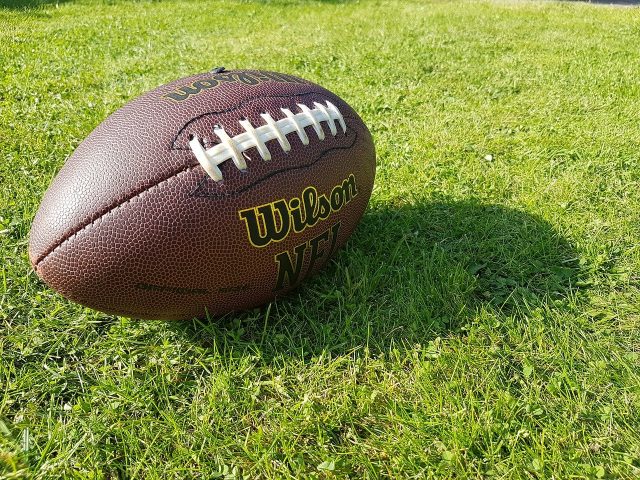 The Carolina Panthers are now concentrating on a few significant off season dates. Those who make the decisions for the team are busy choosing which players to keep or release in free agency. Thus, fans are quite excited about the 2023 NFL draft and the prospect of new players joining the team.
Carolina has a chance to improve its depth options while establishing long-term stability in a few positions as the draft deadline approaches. Therefore, with the excitement of whom the Carolina Panthers may choose, there are a lot of potential players to consider,
We have condensed all of these potential options down into the top 5 prospects for the Carolina Panthers in the NFL Draft 2023.
Who Are The Carolina Panthers?
The Charlotte Panthers are based in Charlotte, North Carolina. The Panthers are a member team of the National Football Conference, South division, and play in the National Football League (NFL).
The team has had various coaches over the years. Their newest head coach, Frank Reich, was previously a starting quarterback for the Panthers in 1995. He has collected a new group of coaches for the 2023 season, which will help their new players and remaining players flourish.
Top 5 Prospects For The Carolina Panthers
1. Anthony Richardson
It is well known that the Carolina Panthers are in the market for a quarterback. Fans are getting more excited, but Frank Reich isn't revealing anything about the Carolina Panthers plan.
It is possible that they will trade up to choose their preferred candidate. The Panthers would likely be left with Anthony Richardson and little else, if they decide to maintain their assets and select a quarterback at pick No. 9 overall.
In 2022, Richardson's development as a starter was encouraging. Yet, because of his athletic qualities, he may have the best upside of any QB prospect joining the NFL this year, regardless of whatever team selects him. He has made great strides in improving his throwing, which makes him a sought after prospect.
2. Drew Sanders
The Carolina Panthers' potential defensive line for the upcoming season is really intriguing. The Arkansas native, Drew Sanders, developed significantly in 2022 while playing for the Razorbacks. He demonstrated the versatility that coaches are looking for in their top defensive players.
Sanders can rather easily pursue the quarterback. His run-defense discipline is also improving. While coverage still needs some work, Sanders has the athleticism to handle instruction effectively and become one of the Panther's NFL draft picks.
3. Andrew Vorhees
The Carolina Panthers should think about acquiring one or two more depth players for the offensive line this off season. Especially in light of the fact that Brady Christensen and Austin Corbett, their two starting guards, are recovering from serious injuries.
Andrew Vorhees is an intriguing prospect with some incredible expectations. During an inconsistent senior year at USC, some observers see him as a first-round talent. Whereas others predict a third-rounder.
When the Panthers visit the NFL Scouting Combine, they will have the opportunity to learn more about the prospect. If all goes according to plan, once other demands are met, Andrew Vorhees might be a high-value development player.
4. C.J. Stroud
Considering how Frank Reich uses his offense, a taller pocket passer might be advantageous. As a result, C.J. Stroud will be closely scrutinized at the NFL Scouting Combine.
The former Ohio State standout possesses every quality a young quarterback at the next level should have. He can make every throw, and has excellent ball placement. He stands out from other people who have entered the league this year with his presence in the pocket.
Stroud is athletic enough to avoid pressure, gain ground, and do magic off-script. All reservations about the player were cleared up by his victory against the national champion Georgia Bulldogs. He excelled on the biggest platform with a fantastic performance.
5. Zach Harrison
In light of the presence of new coach Ejiro Evero, the Carolina Panthers will play with a 3-4 basic formation. Yet, depending on the circumstances they encounter on any given day, this will fluctuate continually.
Zach Harrison may not have produced exceptional numbers as a lineman for Ohio State at any point. However, his size, strength, and capacity to set the edge make him a potential top choice for a 3-4 system at the next level.
Harrison's impressive athleticism and explosiveness will impress scouts and other NFL professionals. He is an intriguing choice for the Panthers because of his size. Harrison has the physical attributes and background to immediately improve Carolina's front seven, providing the boost they need.
Final Thoughts
During this off season, the Carolina Panthers have a lot to think about, especially now as their coach positions are all filled up. Now their attention is onto their players, and fans are looking forward to seeing which new players the Carolina Panthers may select.
We have provided you with the top 5 prospects the Carolina Panthers may consider for their 2023 NFL draft. There is a particular emphasis on finding a fantastic quarterback, therefore, it will be interesting to see who this team chooses.