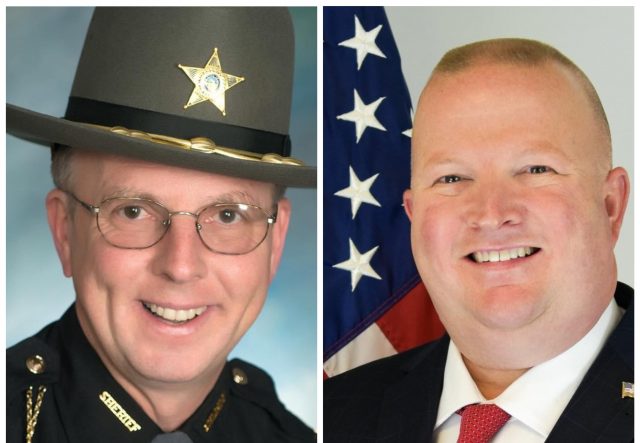 PICKAWAY – With unofficial results coming into from board of elections on Tuesday night Pickaway Board of Elections said the race is, "too close to call.
Much like what's going on with the country is going on right here in Pickaway county.
Currently, the unofficial results has incumbent Robert Radcliff trailing Republican Mathew Hafey by 262 votes for the sheriff position.
According to the Pickaway Board of elections, more than 1,000 ballots could still be processed. 407 absentee ballots are unaccounted for and must be postmarked before election night, and 711 provisional ballots also need to be processed.
A provisional ballot is used to record a vote if a voter's eligibility is in question and the voter would otherwise not be permitted to vote at his or her polling place. The content of a provisional ballot is no different from a regular ballot, but it is cast "provisionally" until election officials can verify the voter's eligibility to vote in the particular precinct at that election.
There are several scenarios in which a voter may cast a provisional ballot. A provisional ballot may be used on Election Day if a voter's eligibility is in question, or before (or on) Election Day if a voter has recently changed his or her address and did not update his or her voter registration.
Pickaway Board of Elections must verify every ballot of this type in order for it to be legally counted. Some of the 711 provisional ballots are possibly some of the 407 absentee ballot voters who chose to vote in-person vs mail in voting, this caused a provisional ballot due to the BOE having to verify where the absentee ballots have gone.
This process will take the board of elections until November 18th a normal day for the elections to declare official results.