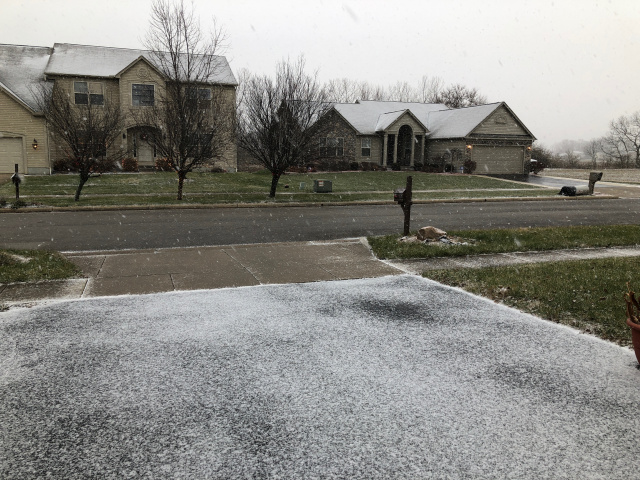 CIRCLEVILLE – The National Weather Service has issued a winter weather warning for the area.
DAY ONE…Tonight, December 11
…SNOW SQUALLS POSSIBLE LATE TONIGHT AND INTO TUESDAY…
A low pressure system and an associated cold front will move
through the region tonight, followed by an upper level disturbance
on Tuesday. This will lead to an increasing chance of snow showers
and some patchy freezing drizzle later tonight with more
widespread snow showers continuing during the day on Tuesday.
Behind the cold front, a much colder airmass will move into the
area on Tuesday with temperatures falling into the 20s through
the day. Northwest winds will also increase to 15 to 25 mph with
gusts of 30 to 40 mph possible. This will lead to occasional snow
squalls through the day with a quick 1 to 2 inches of accumulation
possible. Rapidly changing visibilities will also be possible with
brief near whiteout conditions possible.
If you are planning travel late tonight and through the day on
Tuesday, be prepared for icy roads and rapidly changing driving
conditions.
There will be a chance of snow showers overnight. Some patchy
freezing drizzle may occur early on. Snow accumulations will be less
than an inch. Any ice accumulation will be light.
- Advertisement -
.DAYS TWO THROUGH SEVEN…Tuesday through Sunday.
Scattered snow showers, with the potential for bands or a band of
heavier snow showers or squalls, are forecast. Snow accumulations
will range between 1 to 2 inches, with the potential for local higher
amounts of 3 inches in the heavier snow showers or squalls. It will
be windy with wind gusts between 30 and 40 mph possible. Hazardous driving conditions are possible on Tuesday due to rapidly changing weather conditions.
We will have updates and cancelations listed as they occur tomorrow.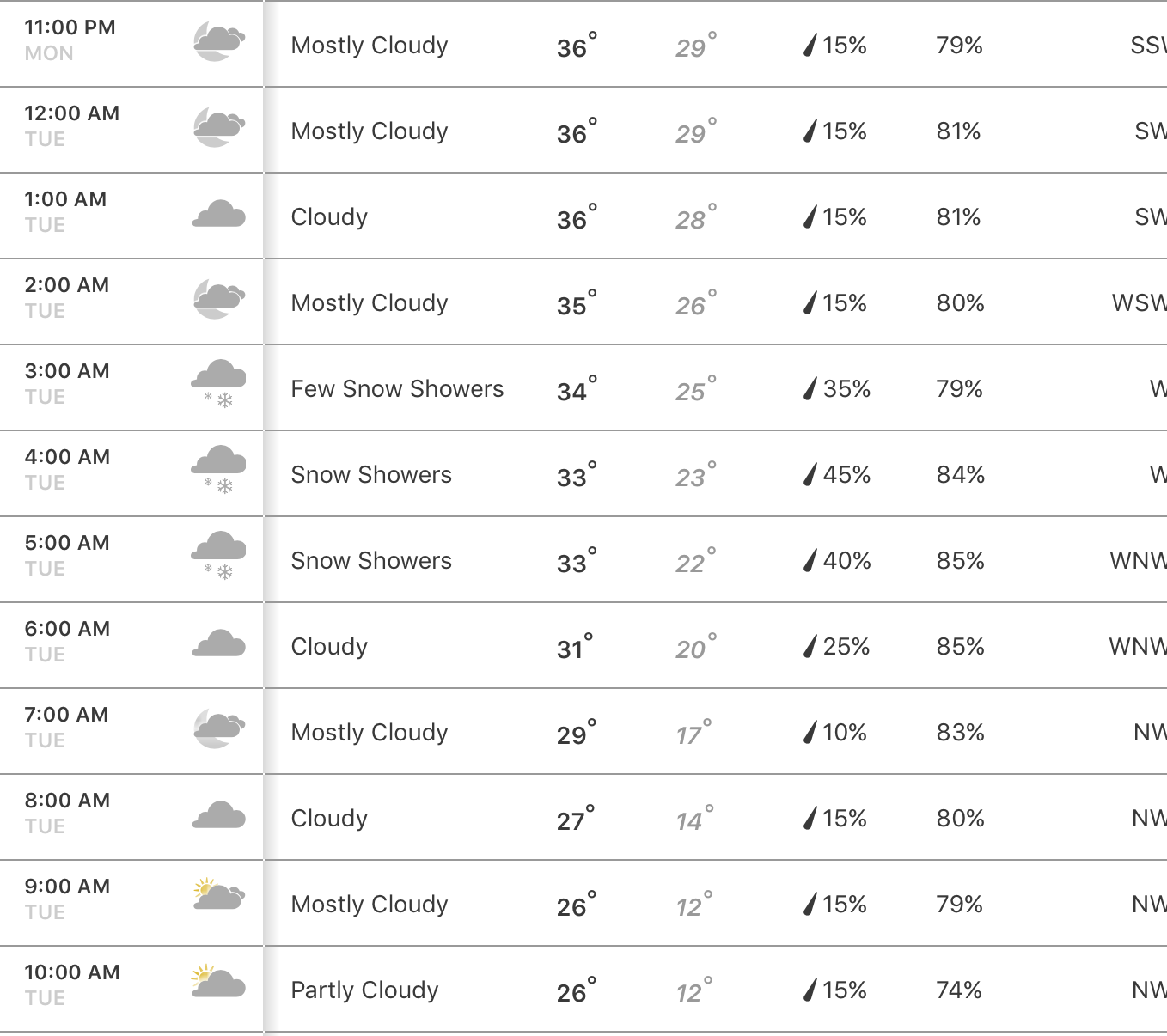 source from weather.com