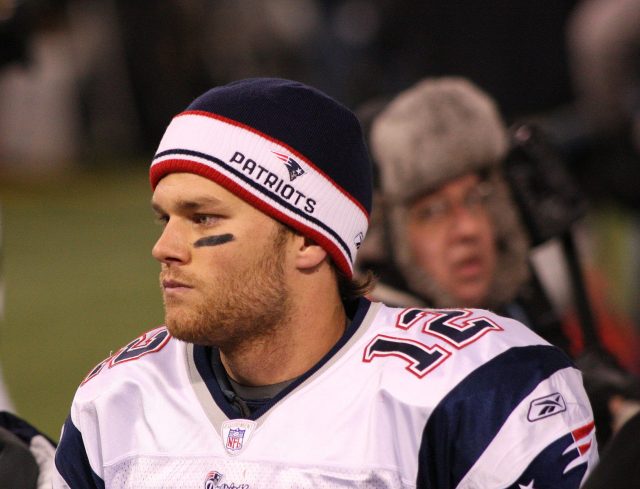 USa – Tom Brady doesn't lose too often in the NFL but back in the day he was a Michigan Quarterback and still holds his choice of colleges close.
Brady went on admitting a lost bet on WEEI 93.7 Fm in Boston saying, "I am at a complete loss," talking about Buckeye dominance on last weeks game, "Its been tough. I have a few bets I have to settle too, so that makes it even tougher."
One of those bets was settled in the locker room earlier today. You can see Brady dressed in Buckeye gear doing the famous O-H-I-O stance showing his support for Buckeyes as they take on Wisconsin in the Big Ten Championship today.
It looks like Tom Brady and Chase Winovich are on the losing end of a bet after yet another Michigan loss to Ohio State. https://t.co/orXT1ycCTH

— Eleven Warriors (@11W) December 7, 2019