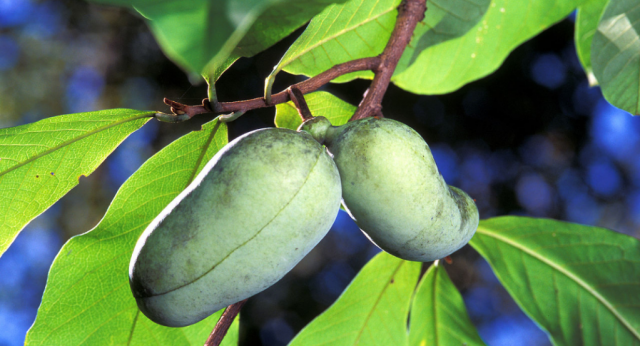 OHIO – Mango. Papaya. Banana. They are all exotic fruit from Central America, but did you know that, right in Southern Ohio, their secluded rival will be available in some markets and in many local forests?
According to Wikipedia, "Pawpaw fruits have a sweet, custardish flavor somewhat similar to banana, mango, and pineapple, and are commonly eaten raw, but are also used to make ice cream and baked desserts."
Many people in Ohio have not tried the fruit despite it being the native fruit of the State of Ohio. Unlike their tropical cousins, the pawpaw does not store or transport well at all. Once picked from a vine, consumers are lucky to get more than a week or two to eat the baking-potato-sized delicacy before they go bad, making picking season fast and frenzied.

Pawpaw can be eaten raw, added to ice cream, or even included in the beermaking process. With some pawpaw fruit weighing in at over a pound, there's a lot to enjoy from freshly picked Pawpaw. However, it's rarely found in stores – with the few farmer's markets that make them available charging over $7.00 per pound.
Harvesting season starts in early September and usually is over by the end of the month due to the fruit's rapid fermentation, which also makes it great for alcohol.
As per the chart, pawpaw is extremely healthy, providing nearly half of the daily requirement of iron and a full day's worth of manganese and more.
When was the first time you tried pawpaw? Are you planning on buying some from local buy/sell/trade groups, or finding some in a forest?