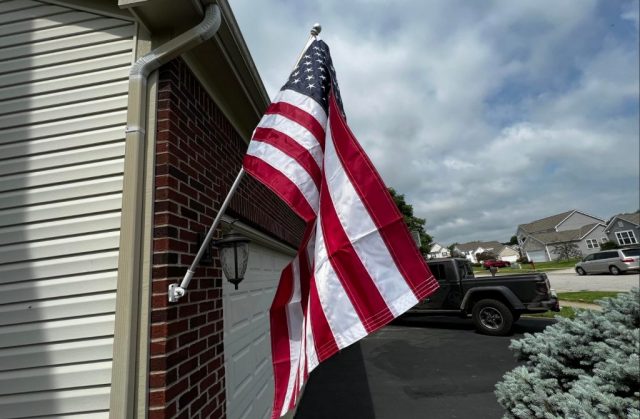 PICKAWAY – June 14th is celebrated on June 14, 2022, but what does that mean to you as an American?
Flag day is celebrated on this day every year as the anniversary of the American flag's official creation. Flag day is observed as an annual holiday to mark the history behind the American flag and its symbolism.
The first flag in America was introduced in June 14, 1777, by the Continental Congress. It was introduced in the middle of the Revolutionary War as a way to unify the nation.
On May 30, 1916, President Woodrow Wilson established National Flag Day on June 14. In 1949, President Harry Truman signed legislation recognizing Flag Day as a national holiday, though it was not considered an official federal holiday.
The question is though what does the flag mean to you?
For me, The American Flag is a symbol of everything that our country represents.
Pride in the county for who we are and what we have become and how we have developed as a nation though sometimes strife and conflict, but I believe we are always working towards the greater good.
Sacrifice, knowing how many have sacrificed for this country and devoting oneself to a higher public cause.
Opportunity, we are one of the best countries for this in my opinion, we are the land of opportunity for all. Millions of immigrants left their homelands in search of a better life in America and they found what they were looking for, which is not as easily accessible in other countries.
Hope, The Declaration of Independence enforced the notion that all men are born and created equal. Through even just the existence of a document like this, hope is instilled in most Americans that it will one day be achieved.
Strength, America is seen by man nations as the dominant military force all over the world. US has been part of a group of Worldwide allies that fight for human rights all over the world.
Freedom, America means freedom, Lee Greenwood says it best, with "I'm proud to be an American where at least I know I'm free and I won't forget the men who died and gave that right to me." America is home of the free and brave.
Freedom is one of the biggest for me, I believe that whoever you are, and whatever you believe you have a right to live the way you want to, that is the true meaning of being free, I don't believe other countries live as free as we do.