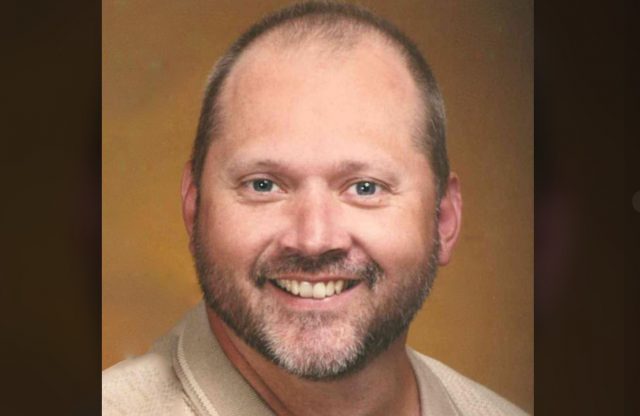 Timothy "Tim" Wayne Welliver, 62, life-long resident of Circleville, Ohio passed away on March 31, 2022 at his home surrounded by his loving family. Tim was born on November 14, 1959 in Circleville to his parents Reginald and Velma "Ruth" (Wolfe) Welliver.
Tim will be greatly missed by his family and friends. He is survived by his loving, devoted wife of 42 years Susan (Parks) Welliver, son Heath Welliver, sisters Tammy Fogler and Regina (Scott) Watson, niece Faith Watson, mother-in-law Hannelore Haynes, as well as aunts, uncles, cousins and extended family, including many special friends.
Tim was a Rock and a support to all of his family and friends. Tim was a shining example of the values and virtues that he brought to his family from his parents. He lived and shared these virtues with his friends and family in the way that he lived his life. He shared these virtues and his vast knowledge with his son Heath and niece Faith while fishing and raising chickens and hunting and farming and all of the activities that Tim enjoyed. Family gatherings, holidays and campfires were special times that Tim enjoyed with all of his family and will not be quite the same without him.
Tim was an avid fisherman, hunter, gun enthusiast and overall Outdoorsman. He shared many adventures fishing, hunting and traveling with Heath and with friend Scott Turvey, especially to Canada and Lake Logan as well as many other fishing spots.
Tim was also a trained, experienced and wise horticulturist. His farming and extensive gardening activities, with pumpkin harvesting, tomato growing, and raising goats and chickens are all activities he shared with his family. He spent much time with farming friend Terry Allen while bailing and harvesting and operating the gardens and farm.
Tim was a weightlifter and health enthusiast into his thirties. This focus on health and his Warrior nature were what helped him to endure and persevere against his trials when battling sickness. Through all of the physical health struggles, Tim still faced each day with strength and courage and a desire to live each day to its fullest.
Although his body became weakened and weathered by the storm known as life, Tim maintained an undying mental fortitude and will to live that remained absolutely unscarred by all of his many trials and tribulations. And it is for this reason that his soul will live forever.
Plans are in progress to allow friends to make donations in Tim's memory toward projects at Hargus Lake where Tim proposed to Susan, and where Tim and Heath spent much time fishing! More information to be shared when available.
Tim's family will receive visitors from 11am to 1pm on Tuesday, April 5, 2022 at Defenbaugh-Wise-Schoedinger Funeral Service, 151 E. Main Street, Circleville. Funeral services will be conducted at 1pm with burial to follow in Forest Cemetery.