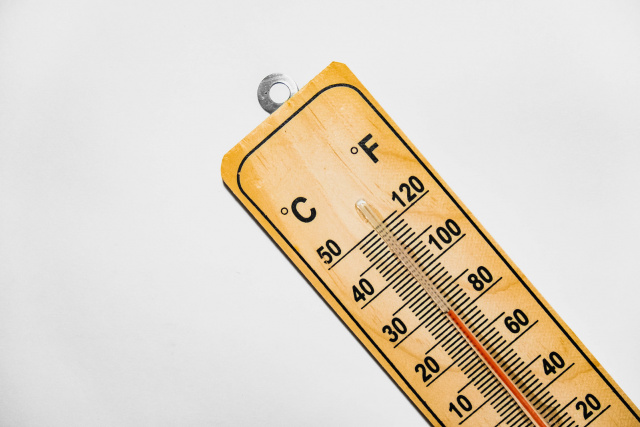 Extreme heat is a concern every year through the summer months. Residents of areas with extreme heat need to stay informed of high temperatures that may cause dangerous conditions. Let's discuss three things to know about extreme heat in Pennsylvania.
Extreme Heat Conditions and How to Prepare
In Pennsylvania, the hottest months of the year are June, July, and August. The high heat experienced during these months may cause extreme conditions such as heat cramps, heat exhaustion, heatstroke, and even death. People that suffer from chronic conditions such as cerebral, respiratory, and cardiovascular diseases may have their symptoms exacerbated when exposed to prolonged extreme heat conditions as well.
Children and the elderly are more susceptible to the harmful health conditions that high heat causes. Those that suffer from economic misfortune can be impacted by extreme heat due to a lack of air conditioning during the hottest conditions. Preparing in advance for rising temperatures can save your life or the lives of loved ones, friends, and neighbors. Preparations you can make before high heat situations are:
A list of those in your community that is young, elderly, or have preexisting health conditions.
Family emergency kits and communication plans.
Learning first aid.
Making sure that window unit air conditioners are installed and insulated properly.
Making sure that your home is well insulated, especially around doors and windows.
Using window reflectors, blinds, curtains, shades, or awnings to shade windows that get a lot of sunlight.
Learning about heat-related health conditions and how to use first aid in an emergency.
You never know when you may need to fall back on the preparations that you have made, that's why one of the most important aspects of life in areas where extreme heat is prevalent.
Handling Heat in Your Home
Taking care of your home's cooling system is one of the most important things you can do when preparing to handle extreme heat. Whether you have a window-mounted air conditioning or a central air conditioning system, you will need to have them checked, cleaned, and regularly serviced to ensure they are working efficiently and keeping your home cool. Enlisting the help of a branded professional for maintenance, repairs, or system replacements will ensure that your family's health and safety is provided for.
Pennsylvania Heatstroke Prevention Day
Due to the dangers of extreme heat that are significant yet often overlooked, Sen. Tom Killion (R-9) sponsored a resolution that was adopted by the Senate to declare July 31 as Heatstroke Prevention Day in Pennsylvania. This resolution brings awareness to the real dangers of heatstroke for the elderly and children. With an average of around 40 children dying in hot cars in the United States each year, heatstroke is a significant concern that needs to be addressed.
Pennsylvania has taken the initiative to inform of the risks associated with extreme heat and how to prevent unnecessary deaths by taking the proper precautions with the adoption of Heatstroke Prevention Day. No matter your location, if you are subjected to extreme heat, you will need to be informed and prepared. Understanding the risks of heat-related health conditions is a great way to protect you and your family.