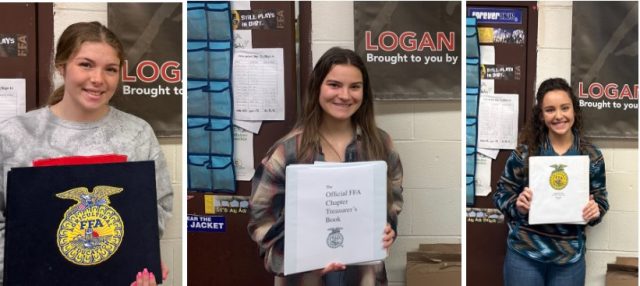 Three Logan Elm FFA Chapter Officers received a gold rating on their officer books.
Ava Neff, News Reporter, Samantha Mayhugh, Treasurer, and Macie Radcliff, Secretary, all completed their books with flying colors.
Ava, she had to not only complete a detailed notebook of news articles but a scrapbook as well. Samantha kept a well-detailed notebook of all expense and income records for the chapter. Macie kept records of the chapter's meetings and well-doings. All three officers will walk across the stage at State Convention, in May, to receive their awards.