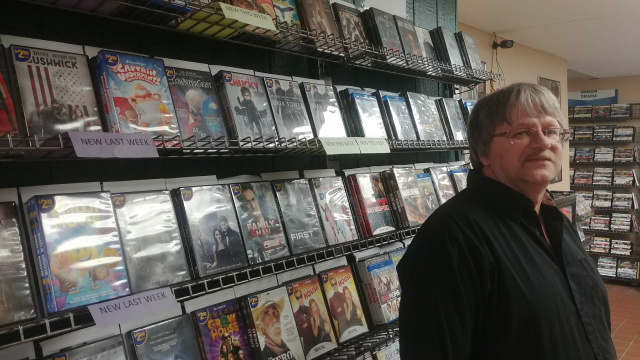 Circleville – In the 1990s through the late 2000s, movie rentals weren't just an industry, they were a past time. Families flocked to Circleville stores like as Star Time Video, Movie Gallery, Stonerock's, and the rental giant, Blockbuster. For a period of time, Circleville also hosted an adult movie store Even gas stations in the county offered video rentals, as the nation flocked to VHS tapes and eventually DVDs to watch their favorite movies when not in theaters.
But much like the horse breeders at the turn of the 20th century, the rental industry has shifted so far and so fast that brick and mortar stores are almost things of a bygone era. Blockbuster, one of the titans of the industry with over 9,000 stores in 2004 now has just 17 left in the entire nation, with other stores fairing far worse.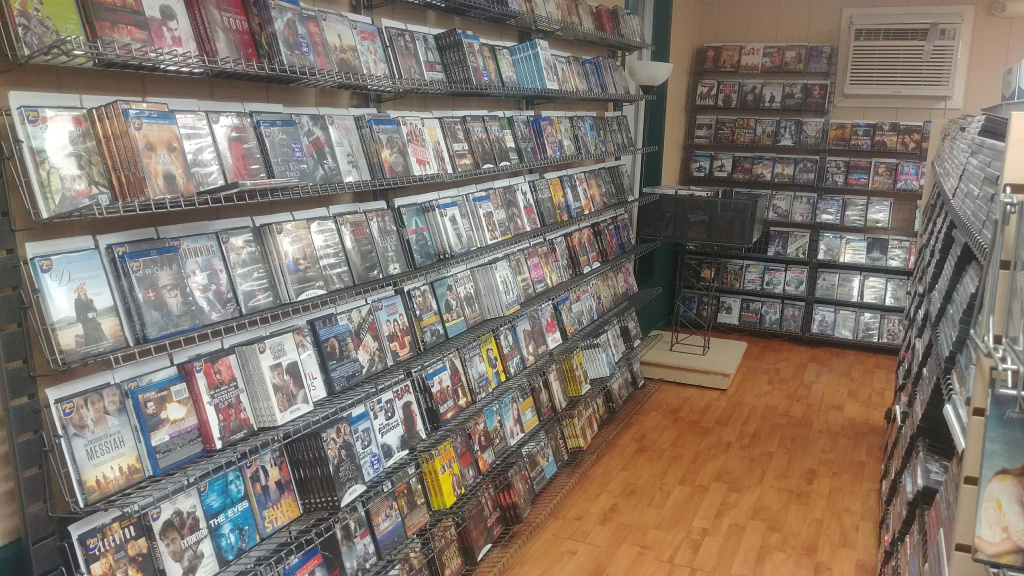 But where Blockbuster's story ends, Larry Speakman's begins. Larry began his employment as Blockbuster of Circleville's co-manager when the store opened in 2003. He grew to become the store's manager, eventually closing the store when Blockbuster began to shutter stores throughout the country, "I opened the store, and closed the store" said Larry.
He is a self-described film buff. When working at Blockbuster, other video stores in the area would call him, asking him to help their own customers with movie questions – trying to place the right actor or actress in a movie they wanted to rent. Blockbuster also held trivia contests for customers and staff when it was in Circleville with him representing the town well, "We won a lot" (of the contests) said Larry.
When the store closed, Larry's passion for movies drove him to continue onward with the business. He bought all of the shelving and fixtures from the closed Blockbuster to begin his own foray into the movie rental business.
But the movies that you find in the store? "They're all mine" he told us, stating that the initial 4,000 movies at Spot Video were entirely from his own personal collection. He doesn't have every movie available for rent, however, as some movies – even DVDs – are just too rare to rent out to the public due to theft concerns, such as Drop Dead Fred, which sells in collector's markets for $30.00 – $40.00 which is far beyond a single video rental.
His collection at Spot Video is now over 13,000 movies. Due to limitations at the store, he doesn't offer video games, but its something he has offered in the past. To him, the best part of the job is being able to talk to movies to customers. In our interview, he mentioned multiple times during conversation that wheather it was during his time at Blockbuster or at Spot Video, he always enjoyed talking movies with other movie buffs.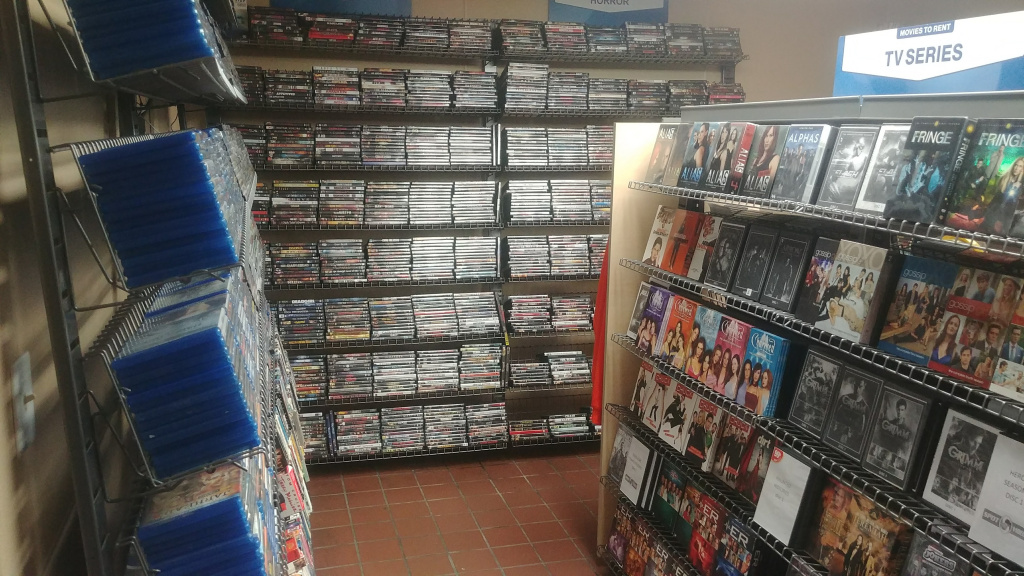 What does a movie buff watch when he has watch thousands of movies? According to Larry, his favorite movies of all time include The Heavenly Kid, the Halloween series (not the remakes), and new Marvel movies, as he is a major comic book collector, with over 4,000 comics. Spot Video's co-owner, Sheila also mentioned her favorite movies were Diggstown and Shawshank Redemption.
Due to the change in the market towards streaming services, Spot Video is only open part-time during the evenings, as Larry also manages the local Speedway on North Court street to make ends meet.
It is hard to say where the market may shift in the future, but it is safe to say that Larry Speakman is certainly Pickaway County's video master.
For more information on Spot Videos, check out their Facebook page, or visit them at 844 N. Court Street in Circleville!