CIRCLEVILLE — The Pickaway Senior Center is gearing up for its Annual Fundraiser, Friday, April 28 at 6 p.m.

Holly Romine, Executive Director, said "We are excited to bring the Annual
Fundraiser back this year! Our last fundraiser was held in 2019, so now is the time to bring back this fun event."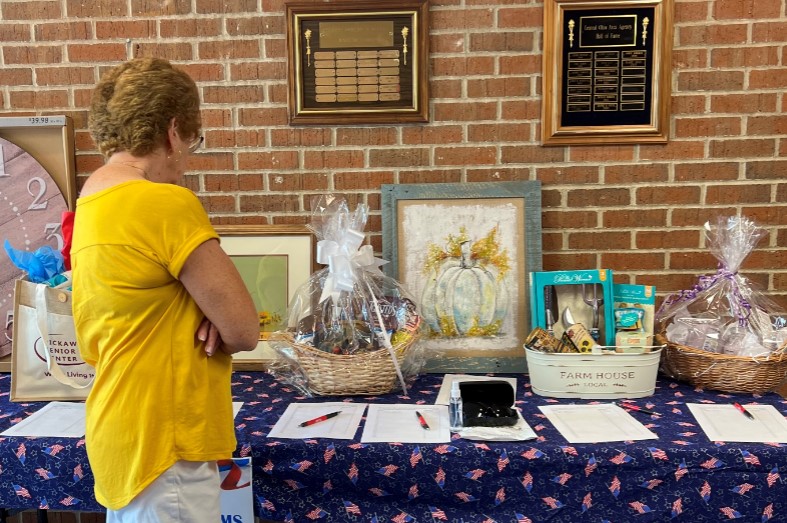 "We invite everyone to come out and enjoy a delicious dinner, live music, silent and live auctions, and raffles," continued Romine. The Fundraiser is slated for Friday, April 28, 6pm, at the Senior Center, 2105 Chickasaw Drive in Circleville; tickets are $25.

The fundraiser supports vital nutrition programs, adult day care, transportation, and other supportive services for Pickaway County Seniors.

"With the continued growth of our home delivered and congregate meal
programs, along with the rise in food and supply costs, it is more important now than ever to fundraise to help support those much-needed nutrition programs for seniors in Pickaway County," Romine said.

While the number of home delivered meals remains steady, what changed is the cost of food, milk, and gasoline which had increased by 10.5 percent, 15.5 percent, and 17.5 percent, respectively. These were unanticipated expenses.

Further, as we emerge from COVID restrictions, the number of people who join us for congregate lunch, utilize our transportation services, and request supportive services has increased. We recognize it is time to renew our fundraising efforts.

"We are all very excited and look forward to seeing everyone," Romine said. "It is always a fun night. We are blessed to have Pritchard's Auctioneering assisting us with the live auction again. They truly do an amazing job and make the evening so much fun."

The Pickaway Senior Center provides 400 home delivered meals each day, 550 congregate meals each month, transportation and delivery totaling more than 11,000 miles each month, adult day care, more than 2 tons of produce each month, commodity boxes, and other supportive services.
"We offer a variety of services to support physical and mental health and increase socialization and general wellbeing," Romine said.

The Pickaway Senior Center is a 501(c)(3) non-profit organization and depends on support from donors just like you.
"We are accepting raffle, silent and live auction items, as well as cash donations and sponsorships for the event," said Romine.
"Items can be dropped off at the center or you can call and arrange a pick-up of your donated items, we would be happy to assist," she said.

If you have any questions, please contact Holly Romine or Bonnie Vallette at the center, 740-474-8831.