CIRCLEVILLE – Circleville City police established new positions and promoted from within, aimed at saving money and increasing efficiency at the City of Circleville.
According to Chief Baer of Circleville City police department a new structure was implemented within the department for two reasons, more efficiency and to save Circleville tax payers money.
Overtime has been a issue with the understaffed department for several years according to Baer. With the new police levy in place they were able to become fully staffed, and officers in positions like sergeants and detectives could come back off the streets where they filled in for empty positions and work some of the other needed jobs.
Today June 28, 2021 the Department announced multiple Circleville Police Department promotions following an extensive promotional process for the positions of Deputy Chief of Police, Captain and Sergeant when the department re-organized in August 2020. The employees promoted this morning bring a combined total of 40+ years of police service to our community.
Phil Roar, Deputy Chief of Police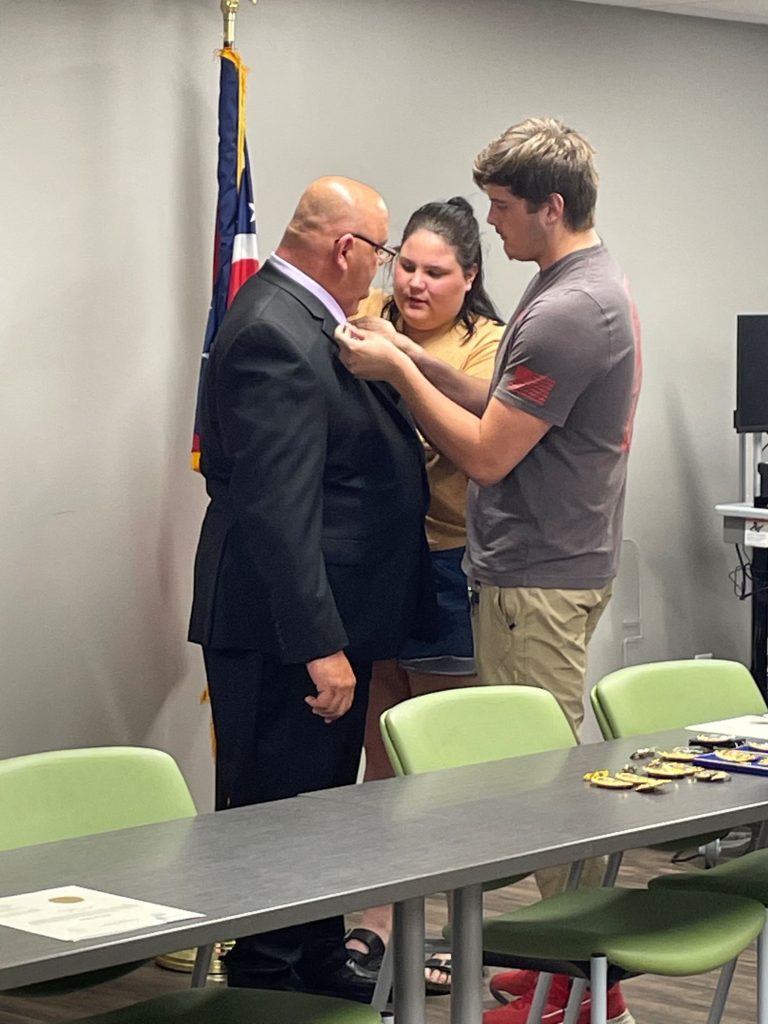 Captain Doug Davis,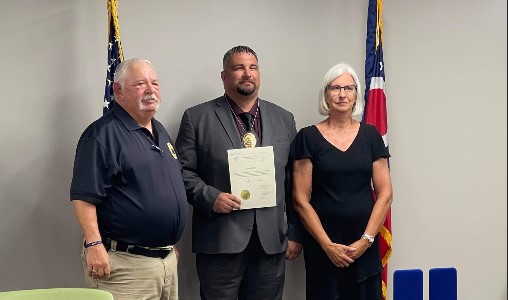 Sergeant Ken Fisher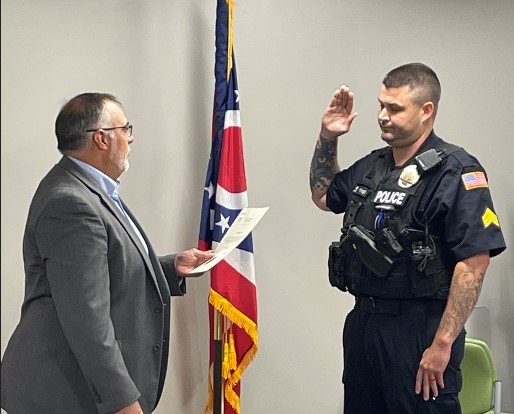 Sergeant Isaac Oberer.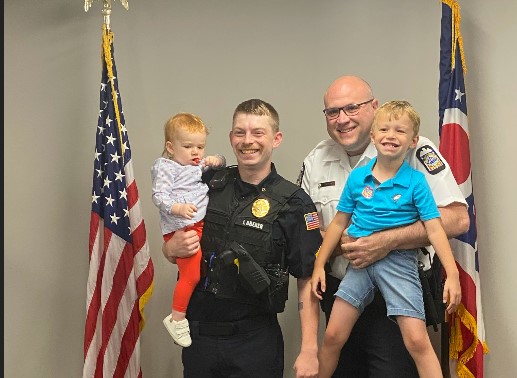 Pictured from left to right: Deputy Chief Roar, Sgt. Fisher, Sgt. Oberer, Sgt. McIntyre, Captain Davis and Chief Baer.