CIRCLEVILLE – The City of Circleville had a busy day hiring two new service members and promoting four people from within.
New Fire Fighter/EMT Dylan Bastress took his oath of office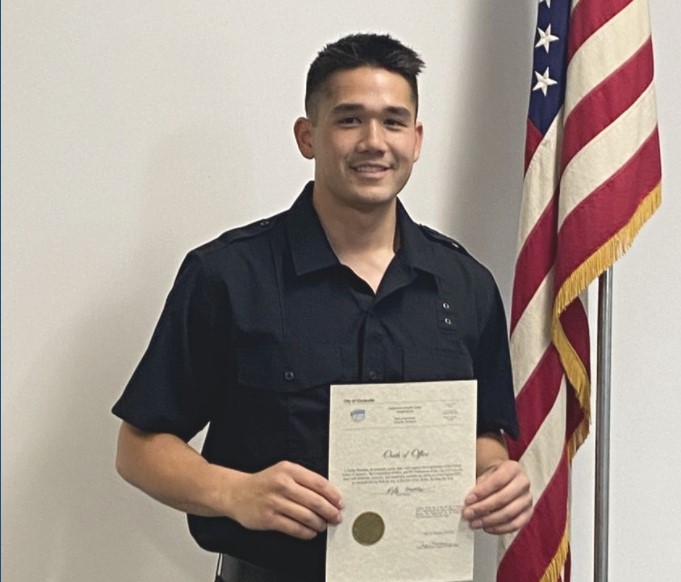 Braydon Briggs was hired by the City of Circleville. Today is Braydon's first day as a Communications Officer for the Department of Public Safety.
The City of Circleville announced the promotions of 4 employees within the Department of Public Service and Utilities.
Brian Frost (Utilities Operations Manager), Chris Cupp (Public Service Superintendent), Todd Jones (Wastewater Superintendent) and Calvin Eden (Wastewater Lab Analyst).
Brian previously held the positions of Wastewater Operator and Wastewater Superintendent. Brian has 33 years of service.
Chris, a 22 year employee of the City, served in the capacity of Public Service Maintenance Worker I, II and III and Public Service Street Supervisor.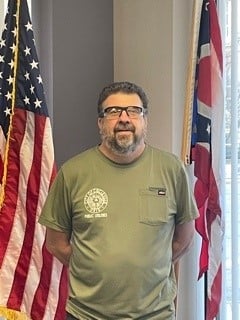 Todd was a Wastewater Operator and most recently held the position of Wastewater Lab Analyst. Todd has been with the City for 32 years.
Calvin, a 5 year employee, served as a Wastewater Operator and Wastewater Lab Technician prior to his promotion.