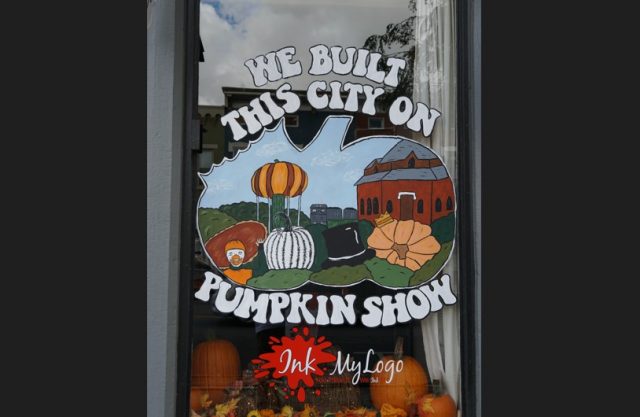 CIRCLEVILLE – It's that time again, everyone is gearing up for the Pumpkin Show.  One of the first events to start is the downtown window trimming contest!  We will be covering any business that does a window for you all to judge here on the post!
The Circleville Pumpkin Show invites local businesses to participate in the window and/or storefront contest. to jazz up the Circleville downtown and add fun to the area for thousands to see. There are a few rules
RULES:
• Any Circleville downtown business, located within the boundaries of North: Ted Lewis Drive; East: Washington Street; South: Mound Street; and West: the railroad tracks, may participate
• All windows MUST include at least One live pumpkin to be considered
• Professional window trimmers cannot be used
• Prizes will be awarded to the top three best windows in Retail or Service
• For safety and security purposes, ONLY windows will be accepted into the contest. No outdoor decorations will be judged.
We will cover the winners this week, what one do you like?