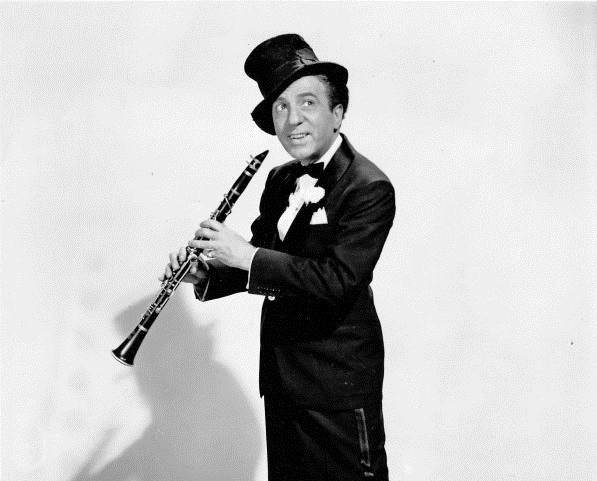 Has anyone famous ever come from Pickaway County? Its likely you know one or two people that have achieved success or fame that have come from the county, but you may be surprised who else was either born or raised near where you live.
Did we miss someone on our list? Post in the comments, and maybe we'll add them!
---
#11 – Vice Admiral Harley Hannibal Christy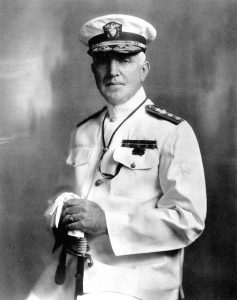 Ohio has had many famous military leaders since the state was formed. For Pickaway County, we have Vice Admiral Harley Hannibal Christy. Christy was born and raised in Pickaway County, but not much is known about his early history in the county. He graduated from the US Naval Academy in 1891, beginning a very long and illustrious career.
His first recorded military exploit was during the brief but vicious Spanish-American war. Christy served aboard the USS Detroit, an unprotected Cruiser which was involved in capturing the Catalina, a Spanish merchant vessel, during the war.
After his participation in the Spanish-American war as an ensign, he grew in rank and prominence at the turn of the century, and became a captain of the USS Minneapolis and then San Diego during World War 1. His command saw his vessel defend transport ships as they crossed the dangerous Atlantic channel during the American participation in the war. On June 19th, the San Diego hit a mine which was laid by a German U-Boat, causing six fatalities and three injuries just off the coast of Fire Island, New York. After the San Diego sunk, he was put in command of the USS Wyoming, where he served as commander through the end of the war, and was awarded the Distinguished Service Medal. After the war, he served at the Naval War College and in various positions until retiring in 1934.
---
#10 – Tony Laubach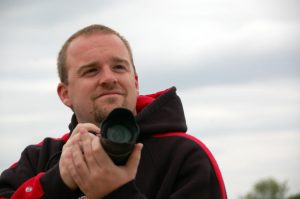 Tony Laubach is a well-known storm chaser. His storm footage is extremely prolific, having been on most major networks including CNN, ABC, Fox, The Weather Channel, and many more. Born in Oxnard California, he attended Circleville High School, but did not graduate from CHS, having been relocated with his family in Denver Colorado just before graduating.
But despite the lack of graduation, Tony began his famous career in the Pickaway County area. His bio credited his first tornado on the western side of the county in Clarksburg, Ohio. This storm led to his lifelong fascination with storms, tornadoes, and other meteorological events. In 2016, was credited with chasing his 300th tornado. At age  36, one wonders how far he will go on storm chasing – having it all start right here in Pickaway County.
---
#9 – Dennis the Menace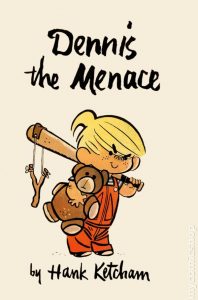 In an odd twist of celebrity, a cartoon character is featured on the list. Although the cartoon feature never involved Circleville, Ohio, the real-life version of the angsty child, was. Hank Ketcham of Seattle Washington wrote the comic character for newspapers in the early 1950s, based off of his son, Dennis' young hi-jinks.
The person that inspired the Menace, though, does have Circleville roots. Although the information is spotty about the time and place of him being raised in Circleville, we do know that he lived in Circleville for quite some time.
---
#8 – Kohl Sudduth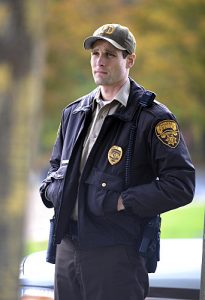 If you are a fan of the TV movie series "Jesse Stone" with Tom Selleck, then you are probably a big Kohl Sudduth fan, too. Kohl grew up in Circleville during his childhood before going to Ohio University for a degree in English. Immediately after graduation, he moved to New York City to pursue an acting career – one that took off shortly after landing in New York.
But unless you travel to New York City, you won't see the full width of Kohl's career that puts him on the list. Much of his acting has been done on the small stage on Broadway. Two of his major theatrical contributions are "Take Me Out" and "The Last Days of Judas Iscariot", which was directed by the noteworthy Phillip Seymour Hoffman.
Kohl is likely to continue acting for much of the future as a new Jesse Stone movie is slated for 2018. One only can assume that Kohl will reprise his role as Suitcase Simpson, the most prolific character in the series next to Jesse Stone himself.

---