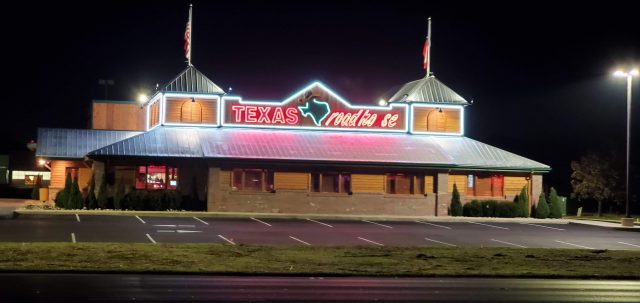 CHILLICOTHE – Well its not Circleville but its within 20 minutes from here, Chillicothe will cute the ribbon on the Texas Roadhouse today and it will be open to the public.
According to the Ross Chillicothe Chamber of Commerce, The Texas Roadhouse, located at 1470 N. Bridge Street, will hold it's Grand Opening & Ribbon Cutting at 2:00 p.m. on Monday, November 18th.
This is the third opening around Circleville in the past several years, one in Grove City, Lancaster, and Now Chillicothe. According to Mayor Don Mclroy this steakhouse will probably not build in Circleville any time soon because the company already feels it is close enough to Circleville to pull customers to their surrounding restaurants.
I like my steak medium rare if anyone is buying.