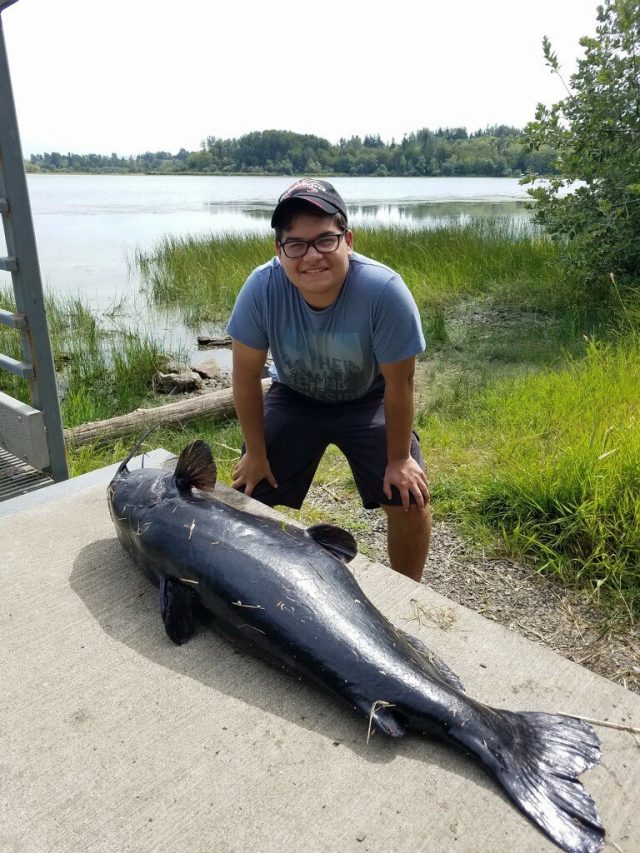 Photo by Angela Abshere via Washington Dept. of Fish & Wildlife.
BLAINE, Washington (WDFW) – 16 year old Cole Abshere was fishing with his grandfather at Lake Terrell in Blaine when he caught the largest Channel Catfish on record in the state of Washington.
Abshere reeled in a 37.7 pound catfish, measuring 42 inches in length, stating this was the first time he had caught a catfish and he did it on an 8 pound line.
"You could go all fancy with gear, but what worked for me was a simple pole and a nightcrawler," Cole said.
Abshere also told the Washington Department of Fish and Wildlife "It was very exciting and very tiring but I did not give up the fight."
The old record was set almost 20 years ago by Ross Kincaid who caught a 36.2 pound channel catfish in I-82 Pond #6