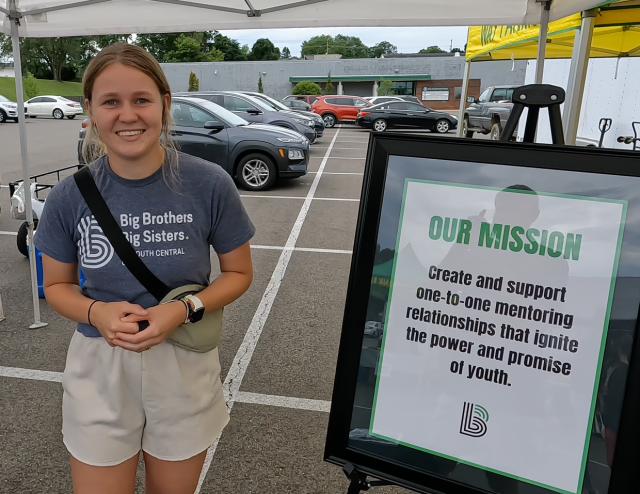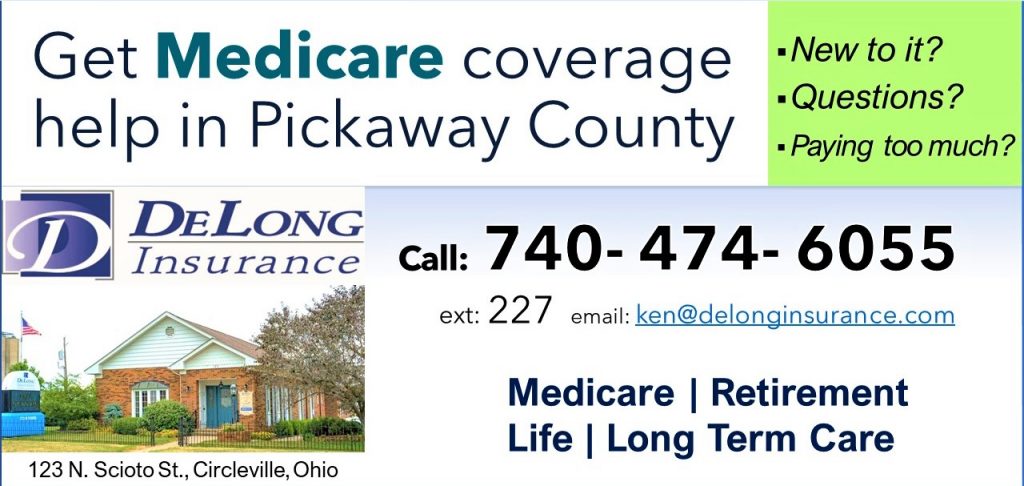 Chillicothe — If you know of a child who doesn't have enough opportunities, or needs encouragement in life – or if you are an adult who wants to help with that – that's the purpose of Big Brothers / Big Sisters.
I found Kristen, a member of Big Brothers Big Sisters of South Central Ohio, in the weekly nonprofit tent at Saturday's Chillicothe Farmers Market.
She explained that BB/BS offers one-to-one mentorship for school-age children who need extra support and positive influences with a trusted adult (the "Big") who can support and encourage the child (the "Little") to reach his or her full potential.
Kristen said "it's proven that one-to-one mentorship does prevent risky behavior for kids, and has a long-lasting impact in their life."
She said the Bigs figure out what the Little is interested in, and support that. As shown on their Facebook page, that can include visits to fun places like Chillicothe Paints games, OSU Football day camp, county fairs, and the Newport Aquarium near Cincinnati.
Big Brothers Big Sisters of South Central Ohio serves Ross, Pike, Pickaway, Fayette, and Highland counties. Their website points out that they are a contract agency of the Paint Valley ADAMH Board, a United Way Agency, and part of the Pickaway County Community Foundation.
Kristen said it's an easy process to enter the program for both Bigs and Littles. To make sure the kids are safe, the adults go through a screening, background check, and child safety training.
You can learn more on their website, or through 740 / 773-2447 or [email protected]. Their office is at 173 West Second Street in Chillicothe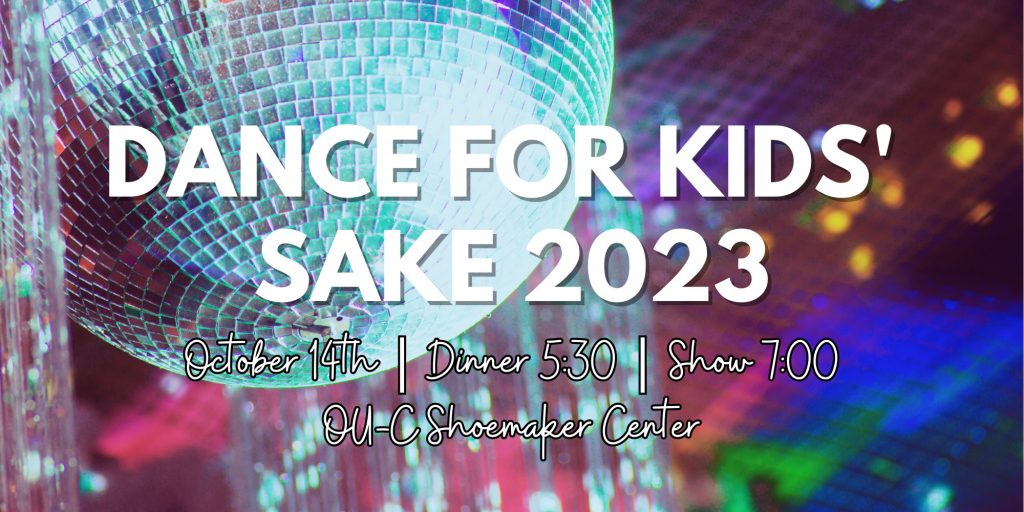 Their annual fundraiser "Dance for Kid's Sake" will be October 14th at OU-C's Shoemaker Center.
On their website: "When you support Big Brothers Big Sisters, you change the lives of children here in our community.
"When children and teens have the influence of a caring adult, they are more likely to avoid risky behaviors and to focus on academics.
"Today's youth face a variety of challenges, and being matched with a ​Big Brother or Big Sister can help them navigate these challenges and reach their full potential."