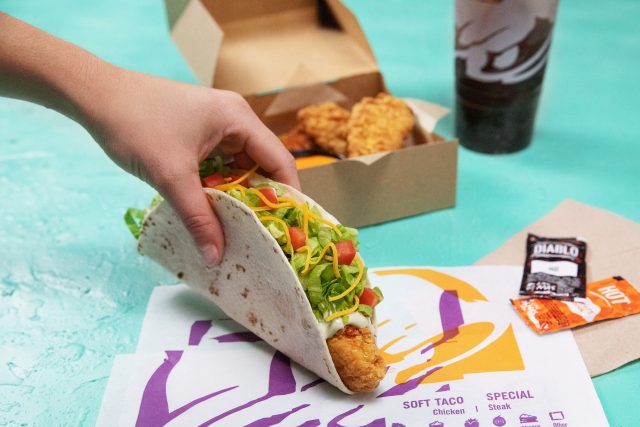 USA – The chicken sandwich craze between Chik-Fil-A and Popeyes has gone viral for months now taco bell wants some of that action.
Taco Bell is introducing a Crispy Tortilla Chicken, which is chicken marinaded in buttermilk and jalapeno and rolled in a tortilla chip coating before being fried.
Taco Bell says they are testing the chicken in two locations both as strips and in a taco, in Houston, TX and Dayton, OH. This isn't the first time Taco Bell has featured fried chicken on its menu.