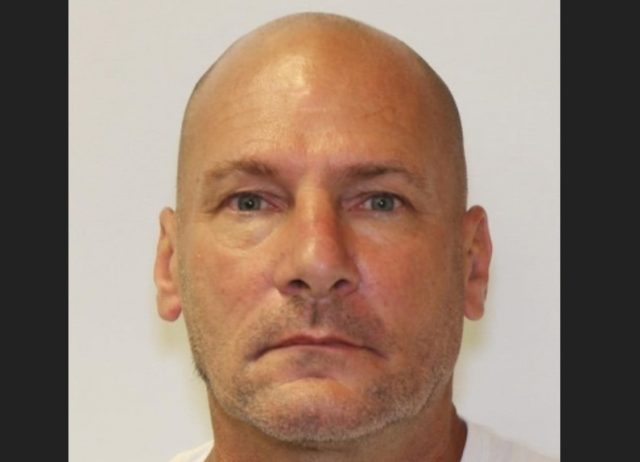 ATHENS COUNTY – On November 10, 2021, the Athens County Sheriff's Office was dispatched to 6th street in Jacksonville for a domestic dispute.
It was reported that Craig A. Cooper, age 54, had physically assaulted his wife. When deputies responded they found that the victim had fled the scene and advised that her husband was making threats of homicide, suicide, suicide by cop and that he was not leaving his home alive.
She had visible injuries and also reported that he had multiple weapons and a large amount of ammunition in the home. Patrol units requested Cooper exit the home numerous times. Due to threats of violence and reported weapons in the home, the Athens County Special Response Team was called to the scene.
Upon arrival of SRT, Crisis Negotiators began speaking with Cooper via phone. During this time, Cooper continued to refuse to exit the home, made threats to law enforcement and threats to commit suicide or force law enforcement to shoot him.
Crisis Negotiators continued to speak with Cooper requesting him exit the home for nearly 4 hours. Once communications broke down, SRT deployed less lethal gas munitions into the home in an effort to safely force Cooper to exit. A short time later, SRT entered the home, located and arrested Cooper without incident.
Cooper was treated by Athens County EMS, then transported to O'bleness Hospital for medical clearance. Once cleared, he was transported to the Southeastern Ohio Regional Jail. Sheriff Smith said "Craig Cooper was charged with Domestic Violence (F4), Having Weapons Under Disability (F3), Felonious Assault (F2) and Kidnapping (F1)." In addition to the charges listed, the Athens County Sheriff's Office and Athens County Prosecutor's Office are currently reviewing the possibility of federal firearms charges. Cooper is currently being held on a $500,000 bond. The Athens County Sheriff's Office would like to thank Athens County 911,
Athens County Emergency Medical Services, the Village of Jacksonville Fire Department, and residents surrounding the location for their cooperation during the incident.