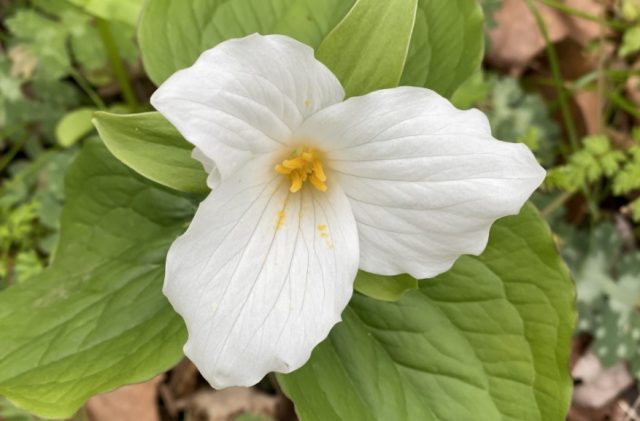 Columbus, Ohio- Wildflowers are in bloom across Ohio, but they are better left in the wild.
The Ohio Department of Natural Resources (ODNR) Division of Natural Areas and Preserves (DNAP) would like to remind people not to pick the wildflowers this spring.
"Imagine if every person who visited a nature preserve picked just one wildflower," DNAP Chief Jeff Johnson said. "With thousands of people coming every year, there would be no wildflowers left for others to enjoy on our state lands."
Picking or digging plants from most public lands, including State Nature Preserves is illegal. These protections are necessary because removing a flower stops seed production for that year and can kill the plant. Removing even one flower can have lasting consequences. An example of this can be found in Ohio's official state wildflower, the white trillium (Trillium grandiflorum). Its seeds take two years to germinate and another 5-7 years to bloom. Another unique spring ephemeral, the trout lily (Erythronium spp.), can take 4-7 years to mature and produce just one flower.
Ohio's wildflowers face other threats, such as habitat loss, competition from invasive species, and over-browsing by deer. As native plant populations decline over time, habitats change and populations of pollinators and other animals that depend on these plants for food and cover suffer.
This spring, please remember a picture will last far longer than a flower. By letting flowers be, you can help keep the "wild" in wildflower and the beauty in Ohio's natural areas for generations to come.