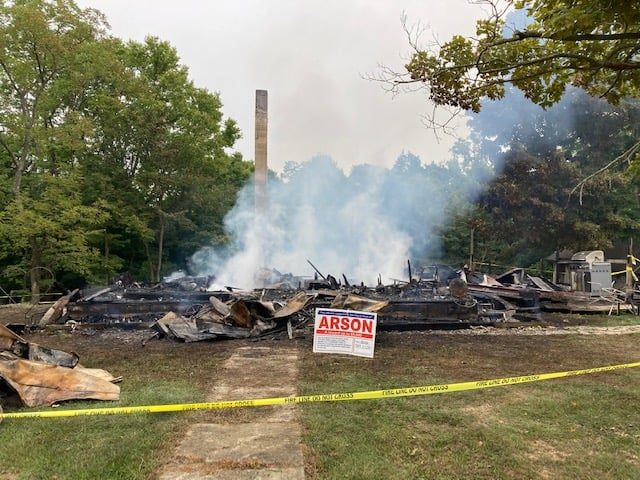 ROSS – A fire consumed a home earlier this month on Harris Station road in Ross County, the home was a total loss now investigators are asking questions.
The fire occurred in the morning hours of September 11, 2020 on 2170 Harris Station Road. When firefighters arrived at 5:45 the home was fully engulfed in fire and was a total loss.
Investigators found that the fire was intentionally set after investigation and are asking for anyone who saw the fire in its earlier stages to please come forward.



A reward up to 5,000 dollars is offered for information that leads to an arrest. You can call with tips to the state fire marshal at 800-589-2728.