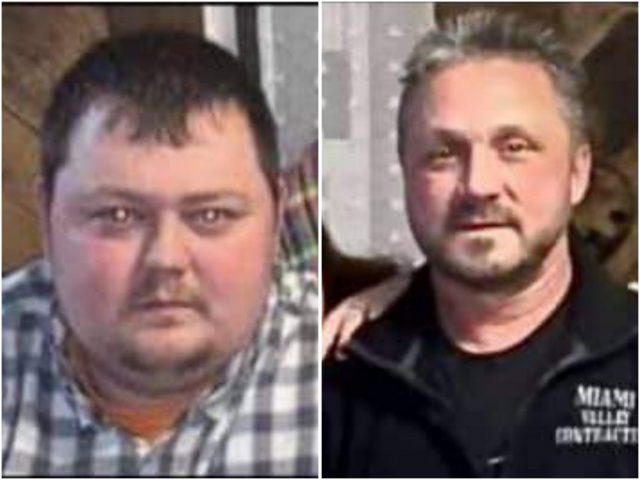 Jackson County OH- Jackson County Sheriff's Office is seeking the location of two men, a father and son, who are wanted in connection of a shooting incident that occurred in Glen Roy on Thursday, June 17.
Jackson County Emergency Dispatchers received a call at approximately 1:56 p.m. Thursday, June 17 reporting that there were shots fired and someone may have been shot at 34 Center Street, in Glen Roy.
Upon their arrival, deputies found that the two suspects had fled. During the investigation of the scene, it was discovered that the pair fired multiple shots, with two rounds being fired into the mobile home. However, contrary to the initial report, no one had been shot.
The Jackson County Sheriff's Office is not naming the victim at this time, as the investigation continues.
The suspects have been identified as 56-year-old Larry E. Farmer of Jackson of Middletown, Ohio and his 37-year-old son, Larry Jason Farmer of 6354 Sour Run Road, Jackson.
The pair were last seen leaving the Center Street scene driving a gray Chevy pickup truck.
Arrest warrants have been issued by Municipal Court Judge Mark T. Musick for Felonious Assault, a second-degree felony, against the two men.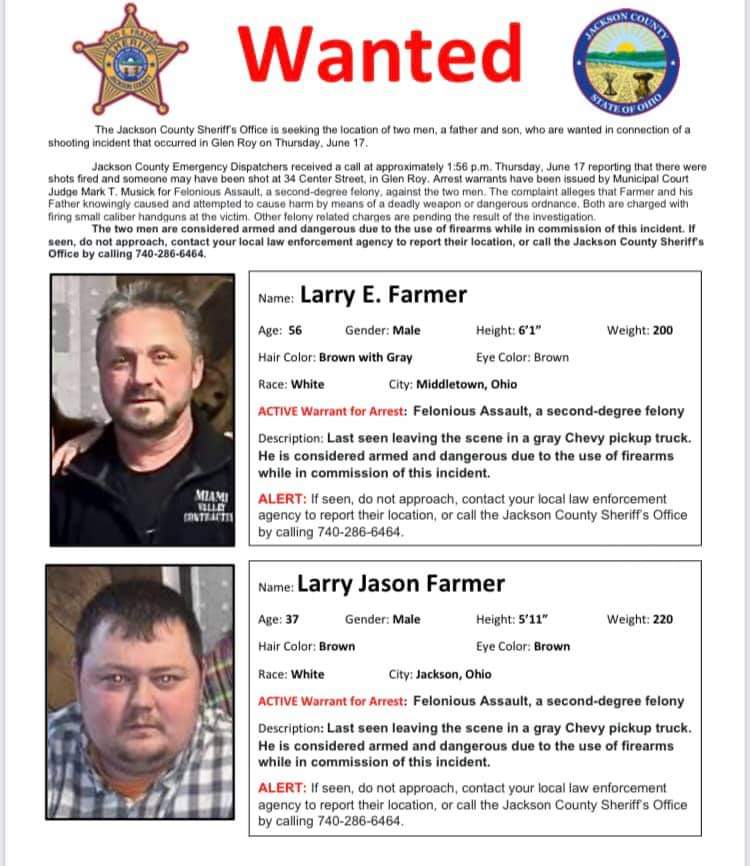 The complaint alleges that Farmer and his Father knowingly caused and attempted to cause harm by means of a deadly weapon or dangerous ordnance. Both are charged with firing small caliber handguns at the victim. Other felony related charges are pending the result of the investigation.
Larry E. Farmer is described as a white male, having brown hair and eyes, weighing approximately 220 pounds, and is 6 foot, 1 inches tall.
Larry Jason Farmer is described as a white male, having brown hair and eyes, weighing approximately 200 pounds, and is 5 foot, 11 inches tall.
The two men are considered armed and dangerous due to the use of firearms while in commission of this incident. If seen, do not approach, contact your local law enforcement agency to report their location, or call the Jackson County Sheriff's Office by calling 740-286-6464.