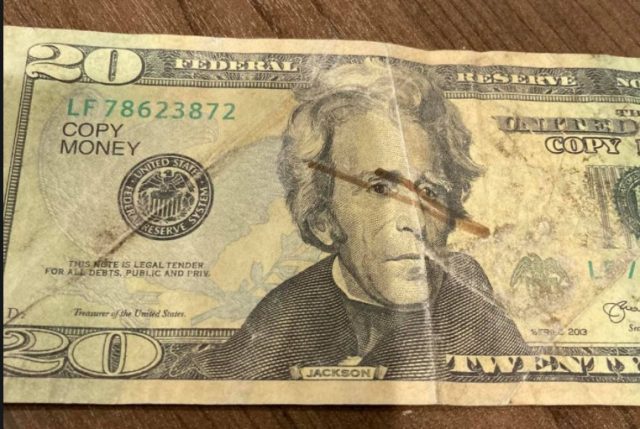 PICKAWAY – In October we posted a story on counterfeit bills being passed in Pickaway and Ross county now they seem to have hit South Bloomfield also.
South Bloomfield reported today that they have found some fake money in their town also
The money looks real but has some telltale signs if inspected with words that say, "Copy Money" but other than that a quick glance and it could be taken as real.
If you own a local business please share the post with others it is unsure if there are other denominations out there.