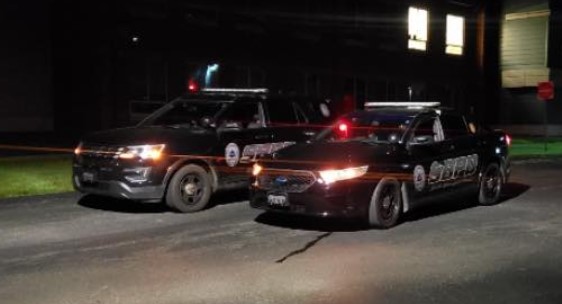 SOUTH BLOOMFIELD – A South Bloomfield officer saved a child that was choking when he wrapped a seat belt around his neck and couldn't remove it.
According to the South Bloomfield police department, a 911 call came in around 5 pm from a 6-year-old in the back of a car that had wrapped a seatbelt around his neck and was choking. Mom said she was alerted to the situation from the child while traveling on US-23 and pulled into the local Buckeye Pawnshop and was attempting to get the seatbelt off but couldn't. Luckily Officer Chuck Miller was close by and went full lights and sirens to get to the location quickly.
Miller told Sciotopost that when he got to the location the child had both the passenger rear seat belt and the middle seat belt around his neck
"The main seatbelt the child was wearing was easy to get off but the other seatbelt was super tight, said Miller," without hesitation Miller said pulled out a knife he carries and was able to cut the child free.
EMTs were still called to the scene to check the child out because of the heavy marks he had on his neck from the incident.
The family reported that they were just passing through the area when the incident happened. Another family member Juvenile in the car rewarded the officer's quick work by giving him a pop can bracelet.
Miller said that he will keep the bracelet in his cruiser to remember this story, he said this is what we do and this ended well because mom kept a clear head.