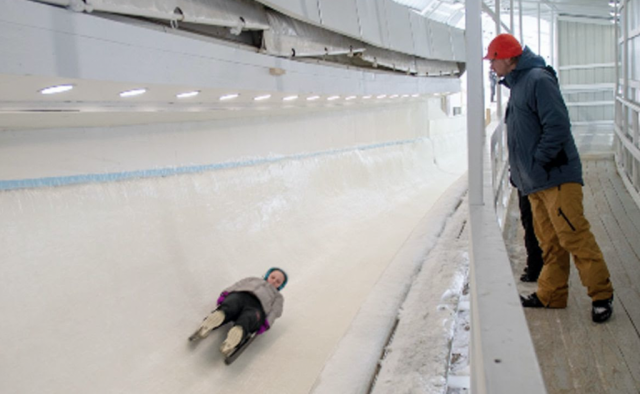 CIRCLEVILLE – Circleville High School Student and Junior Olympian Jalynne Davis is still competing and has her sights on the Olympics
Jalynne is a member of the United States Junior Olympic Luge Team, a sport characterized by sliding feet first down an icy track in a series of time trials where every second counts as team members tackle sharp turns and technically difficult steering maneuvers. Its not for the faint at heart Olympians can travel 90 mph at times on a bobsled.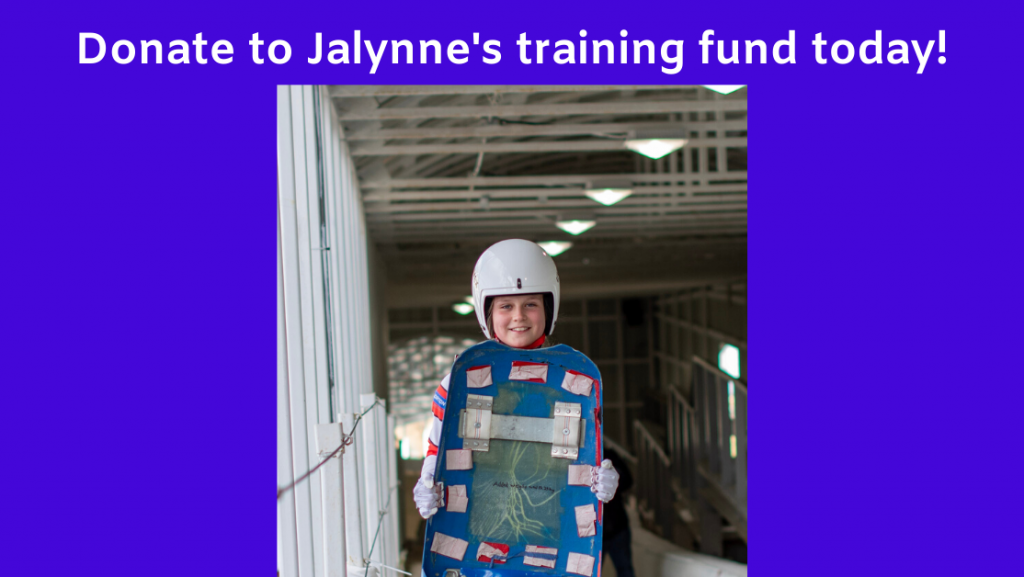 Jalynne who lives in South Bloomfield and goes to Circleville High School is a Sophomore now but has been competing at a high level for several years. Jalynne competed in the Youth B division of the games in 2020 when she was in 8th grade where she finished 8th overall in the group. Davis clocked in at 80 Kph only a few kilometers slower than the winner Elizabeth Kleinheinz. Events were canceled last year.
She has 2 events coming up. Empire State Games in Lake Placid, NY Feb 4-6 and Youth Nationals in Park City, UT at the end of Feb-beginning of March.
Normally Jalynee has fundraisers from local businesses but the last year or so businesses have struggled and she is looking for donations to keep training. Below, in case you would like to donate to her, is her GiveLively link (which has a short bio that Jalynne wrote). The donations through this link go directly to her Athletic Training Fund at the Olympic Training center where a letter will be mailed to you from the Olympic Luge center for tax purposes. The donations are used for training, equipment, and track time.
"I am raising money to help pay for this season's training fees. Training takes place with my team in Lake Placid, NY. This training consists of practicing our "starts", sliding on the track daily, and an Athletic Trainer who designs our workouts. While I am there we have a daily schedule to follow which includes doing my schoolwork remotely with a tutor who works with my school to administer test, help me with questions I might have, and to make sure I do not fall behind.
I am very thankful to the support I received in my last season from my friends, family, and community. The road to becoming an Olympian can be costly. I am one of four children and donations help relieve some of the financial burdens on my parents and allow me to focus more on my training. Without all of you supporting my dreams it would not be possible. I hope that you will consider donating to help me with my training cost this season. Thank you again," said Jalynne on her supporter post.
The link to support is here, this is 100% verified fund: https://secure.givelively.org/donate/united-states-luge-federation-foundation-inc/jalynne-s-training-fund-cb8887fb-ff50-4944-8c2b-71cefc5688f1?fbclid=IwAR0lcaFXMMq1PsG0YeoBk-P5vVb–mapKDpmu-GgK9dPAfsdEzGBUwnwsvI