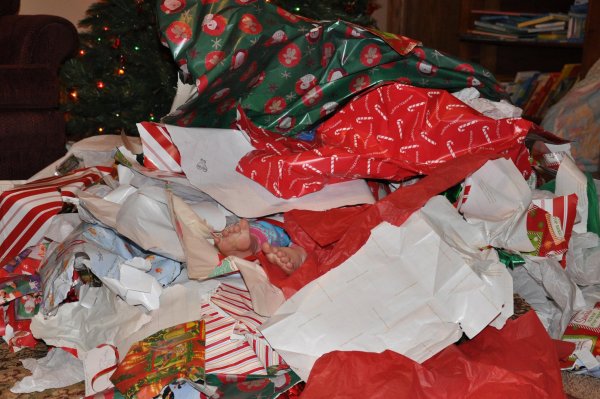 OHIO – Solid Waste Authority of Central Ohio is asking for people to be mindful when it comes to Christmas waste this season.
The Authority says that the need for everyone to reduce, reuse and recycle right is greater than ever this holiday season.
"People typically throw away about 25% more trash during the holidays than at any other time during the year. That number could be even higher this year, as more people shop online because of the pandemic and throw away rather than recycle their cardboard shipping boxes," said SWACO.
To reduce the amount of waste you have in your home the department has offered up some tips:
1. Reduce Your Waste
Be mindful of the gifts, decorations and food you buy. Don't buy more than you need, and look for items with minimal or no packaging.
2. DonateIf you have unwanted holiday decorations or lights, clothes that don't fit or household items you no longer use, don't throw them away. Instead, donate them to nonprofit organizations like Goodwill. SWACO maintains a search tool to help you find a second home for the things you no longer want, need or use.
3. Compost your Christmas tree
After the holidays, leave your Christmas tree, wreaths and other live greenery at the curb on your yard waste collection day, but be sure to remove all lights and decorations. They'll be picked up and turned into mulch.
4. Recycle
During the holidays, when you're baking cookies, hosting parties, decorating the house and shopping for gifts, recycling probably is not a high priority. But it's really not hard to do, and so many items we use during the holidays can be recycled, from greeting cards, gift boxes and wrapping paper (no glitter) to catalogues and cardboard shipping boxes. On the other hand, bubble wrap, foam packing, ribbons and Christmas lights cannot be recycled. They're on the naughty list! Check out this 10TV story from last year, where Hanna Greer-Brown from SWACO explains what holiday items can be recycled.
5. Reduce Food Waste
Every day, residents and businesses in Franklin County throw away about 1 million pounds of food. In fact, there's more food in the Franklin County Sanitary Landfill than any other type of material. But there are some simple things you can do to reduce the amount of food you waste in your home.
Start by planning your meals in advance. Then make a list of groceries you'll need for those meals and buy only the items on the list. Use the Guest-imator tool to help you determine the right amount of food you'll need for the number of people you'll be feeding. And if you have leftover food, send some home with guests or make new meals out of it the next day. Here are some recipes to create new, tasty dishes from holiday leftovers.
Composting is also an option for reducing food waste. If you don't have a compost pile at home, several communities in Franklin County have composting drop-off sites.
SWACO's Save More Than Food campaign offers lots of information about food waste and ways to reduce it during the holidays and every day. Visit SaveMoreThanFood.org to learn what's being done to reduce food waste at home, at school and at work.
The site has a 10-question quiz that will test your knowledge on food waste. Have your kids take the quiz, too, and then discuss ways you can reduce food waste in your household.