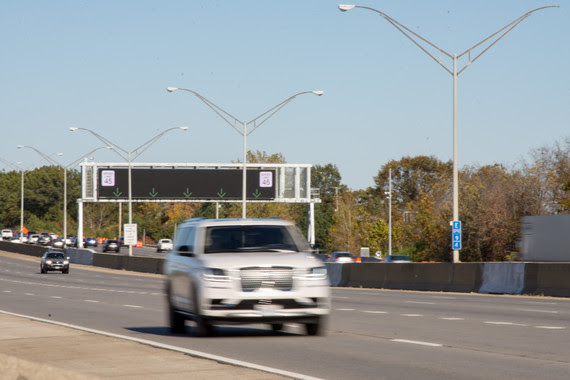 COLUMBUS – Lt. Governor Jon Husted and Ohio Department of Transportation Director Jack Marchbanks announced the opening of Ohio's first SmartLane today.
The SmartLane is the left inside shoulder on eastbound I-670 and opens as an additional lane during peak times of traffic to relieve congestion. It uses technology to manage access and speed limit, as well as communicate with drivers on the route.
SmartLane_FromTheTMC from Ohio DOT on Vimeo.
"This is an example of how to deploy technology to improve the quality of life for Ohioans," Lt. Governor Jon Husted said. "The new SmartLane will save commuters time and also save tax dollars by better using existing infrastructure."
The SmartLane is a pilot project for Ohio, and stretches along eight lane miles of eastbound I-670, from I-71 to I-270.
SmartLane_EventFootage from Ohio DOT on Vimeo.
"This project represents a shift in the way we think about dealing with traffic congestion. Not only will the SmartLane get Central Ohioans home faster, this new technology will allow us to truly manage traffic, not just monitor it," said ODOT Director Jack Marchbanks.
The route contains nine electronic overhead signs that help communicate to drivers when the SmartLane is open by displaying a green arrow over the shoulder. It also consists of 37 high-definition cameras that ODOT's Traffic Management Center will consistently monitor.
Another key part of the SmartLane's success was the widening of the I-670/I-270 interchange, where the SmartLane turns into a permanent new lane.
Construction took approximately 18 months and cost about $60 million, the majority of which was used for the interchange improvements.